For those who have the time and want to experience the entire island from the wild ravines of the Jurassic coast south of Santiago: to the hip bars and galleries springing up around San Isidro in Havana and everything in between … this is it.! Join a fantastic journey from Havana's art , music and dance scene to Viñales tobacco-growing old fashioned agricultural economy. Visit the Zapata Peninsula, which is heaven for birdwatchers, anglers, scuba divers, and lovers of the wilderness. Spend time in the lovely colonial gem of Cienfuegos, together with the multi-colored pastel hued terraces and rust-red roofs of Trinidad. From there stop to explore the labyrinthine trail of blind alleys and forked streets of Camagüey.
Get your adventure and exercise buzz on in the Sierra Maestra mountains; before dropping down to Santiago de Cuba the stronghold of Afro-Cuban culture in the island. Finish your trip in the overwhelming natural beauty of Baracoa before relaxing in the turquoise waters and icing sugar like sand of Cayo Coco. For sheer diversity of experience there is nothing to compare to our flagship whole island in 21 days.
Included
Net Price
Accommodation
VIP Arrival
Private Transfer IN/OUT
A personal guide from Day 1 to Day 3
A 4×4 Jeep with a guide-driver from Day 4 to Day 18
Custom guided tours and activities
Restaurant Reservations and entry fees according to the itinerary
Visas
Note: FOR US CITIZENS, we provide a fully legal itinerary checked by our legal team in the USA; who are experts in OFAC travel related regulations. Additionally, our guides will school you in Cuba so that the trip is correctly documented should you ever be audited.
Snapshot of your Journey
Day 1: Welcome to Havana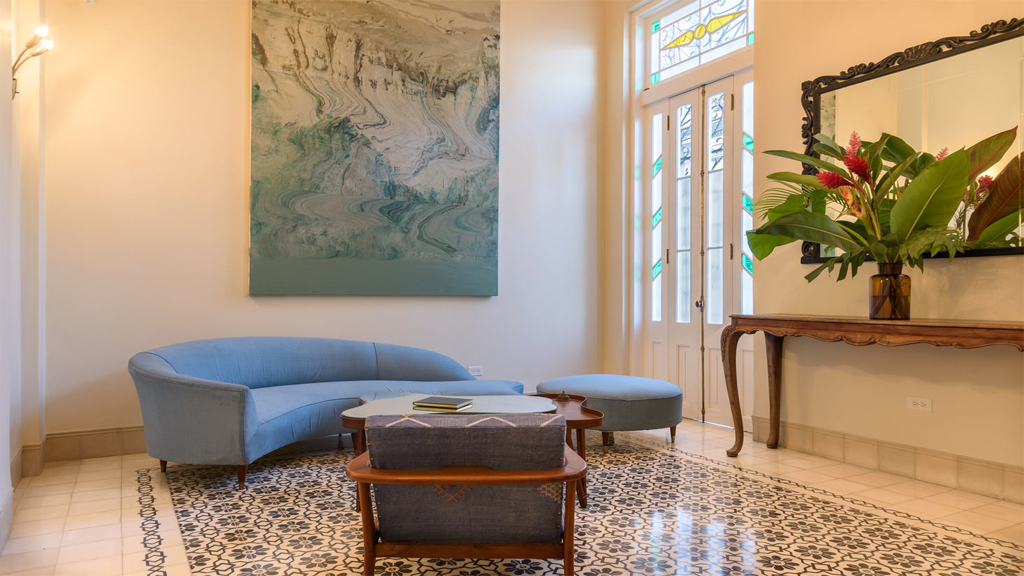 Upon leaving the plane, you will be met by an airport rep that will take you through customs into the VIP lounge. Our airport representative will meet you after going through Customs and will lead you to your guide. Once in the city, you will check in at our vetted best of Airbnb Old Havana Selection, a big colonial house revamped and turned into a Luxury B&B Boutique accommodation with views of the old town and the harbor. Your private concierge/contact person on land will welcome you at the Hotel; and go through your itinerary with you and make suggestions of places to see and things to do. Later you will enjoy dinner at Paladar Los Mercaderes, romantic and refined. This place serves excellent Cuban and international food with charming service in a luxurious first floor dining room; centrally located in the Old City.
Day 2: Exploring the city
Initially walk in the footsteps of Havanas colonial past visiting the four key squares of Old Havana, a UNESCO World Heritage site. With our expert guide offering insights into the history and present of the city and the country. Later take lunch at El del frente, one of the best ceviches tacos and tatakis in town. In the afternoon, enjoy an Art Tour and Bellas Artes: accompanied by our expert guide, you will visit 2 Cuban artist's studios and the Bellas Artes (Havana's fine arts museum).
For the evening, dinner at El Cocinero will make the perfect suggestion. Dine in a high-ceilinged room inside, or alfresco under the canopy beneath the 80ft chimney stack, there great seafood and delicious, modern Cuban cuisine with a twist. Next door is Fabrica de Arte, a meeting place for artists and avant-garde arts. Indeed a place you can not miss to truly enjoy music, dance, film, art, and shows under the same roof.
Day 3: Cuban culture and culinary experience
Getting deeper into the Cuban culture, experience a Food tour and lunch at Jibaro. With your chef Diana, you will visit a farmers market; and a store to learn about the different ways (and prices) Cubans have access to food. Then you will enjoy lunch at Jibaro, where you will learn how to make a real Cuban mojito and feast on typical Cuban food with a twist. Continue the day with a Panoramic City Tour of the city in an open top vintage car. Taking in all the main sites, including the Havana Almendares forest, Cristobal Colon Cemetery, as well as hotels National, and Riviera. It lasts 4 hours and can be tailored to your particular requests. Later you will enjoy dinner at Cinco Sentidos, one of the best new restaurants in town with spectacular seafood dishes and a great wine list, centrally located in the Old City.
Day 4: Viñales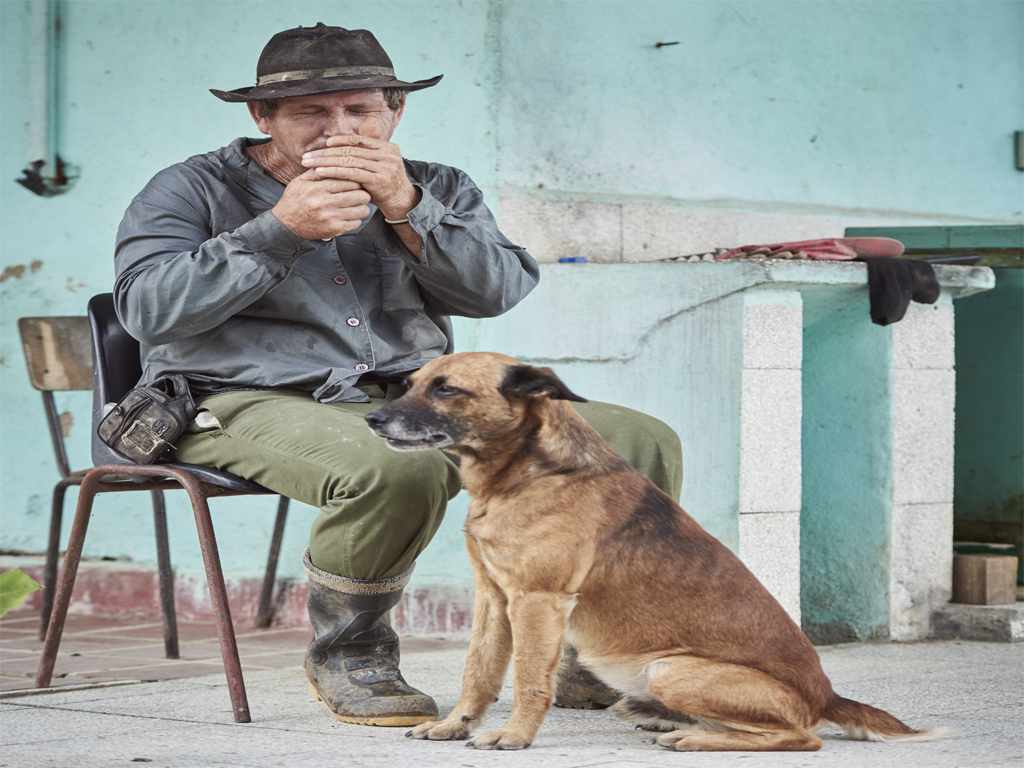 Your guide will pick you up in a 4X4 jeepto take you West of Havana; to the land where the best Tobacco is grown on the island. You will start with a Panoramic tour of Vinales in a horse carriage through the lush countryside where they still plow with oxen; and the landscape shows the famous tobacco drying houses. After that, check in at Art and Nature, a home located in the middle of the Viñales National Park, with its own Mogote, a carstic formation found in very few places in the world. After refreshing and relaxing, we suggest dinner at El Cuajani. This restaurant does not have a menu because they use what is fresh and available – that alone is a refreshing concept, plus the creative touch on typical dishes.
Day 5: Tobacco and horse riding experience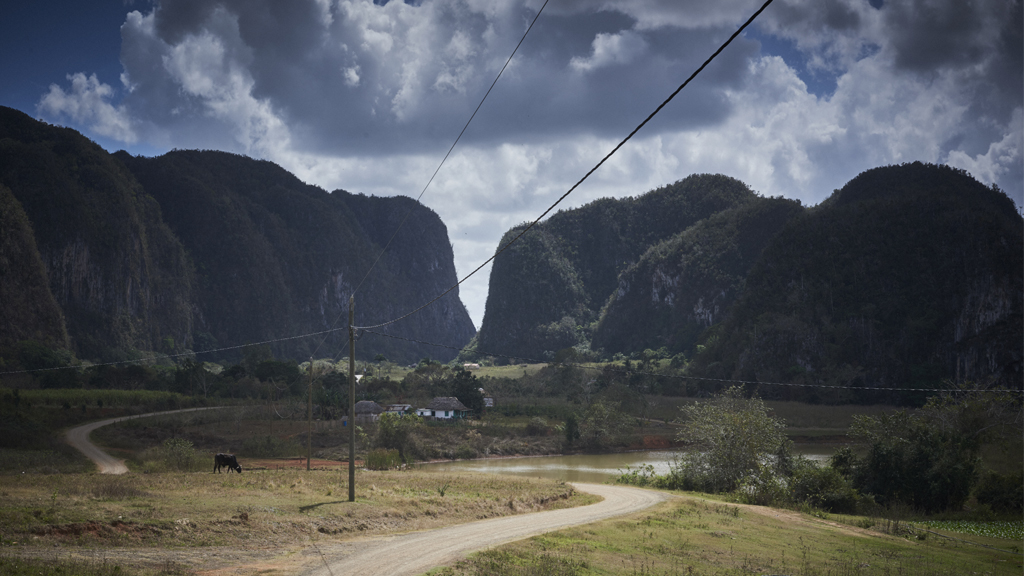 Start the day with a Tobacco tour with our expert in Viñales (includes lunch). This is the in-depth tour of Tobacco from seed to cigar. First you will visit the tobacco plantations where they still plough with oxen, see the famous drying houses, and have a tobacco farmer show you how to roll a cigar. If you fancy, you can also smoke one! For sunset, enjoy the Horse riding experience of Viñales. Ride up to the Mountain range above Vinales to the Aquatics or water people land or beyond. Afterwards, drop into a Campesino house on the way for a natural mojito or pina colada. In the evening you can go for Tapas at 3J Bar.
Day 6: Playa Girón
Your driver will collect you at Viñales and transfer you to the Bay of Pigs. Transfer time is 5hr and about 355km in total. On the way, Visit Guama Crocodile farm and learn about the endangered endemic Cuban crocodile Rhombifer. Upon arrival, check in at Villa El Paraiso and wrap around the day by Swimming in Caleta Buena at Playa Giron. Later, in the evening, have dinner at the local paladar in Playa Larga, enjoy a freshly prepared meal using local ingredients by Ronel and his wife, Ivette. Fish and shellfish are caught only few meters away from the house.
Day 7: Cienfuegos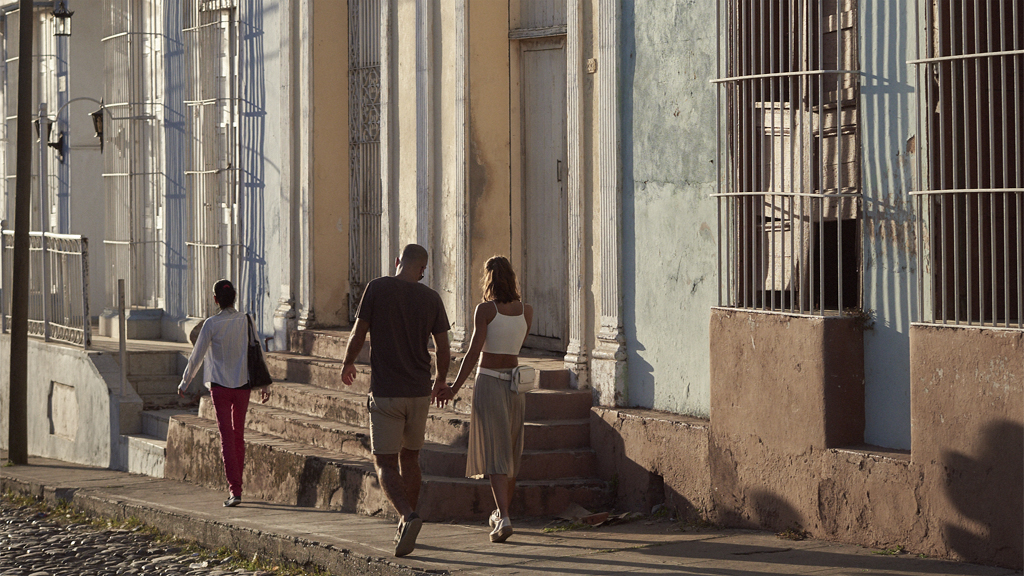 Your driver will collect you at Playa Giron and transfer you to Cienfuegos. Transfer time is about 1/30hrs for a distance of 117 km. Upon arrival, our local specialist will give you a tour of the city of Cienfuegos, visiting the Jose Marti Park with insights on the history and architectural style of the town; together with Tomas Terry Theatre, local markets around the Boulevard, and the Palacio del Valle. For lunch, we suggest 2212 Restaurant and Bar, located in the heart of beautiful Cienfuegos and overlooking its famous Malecon, with great seafood. Afterwards you can check in at Casa Buenavista, this beautiful colonial house has been re-designed to exceeds expectations in any one visit to Cienfuegos. Then you can enjoy an evening at leisure in Cienfuegos.
Day 8: Trinidad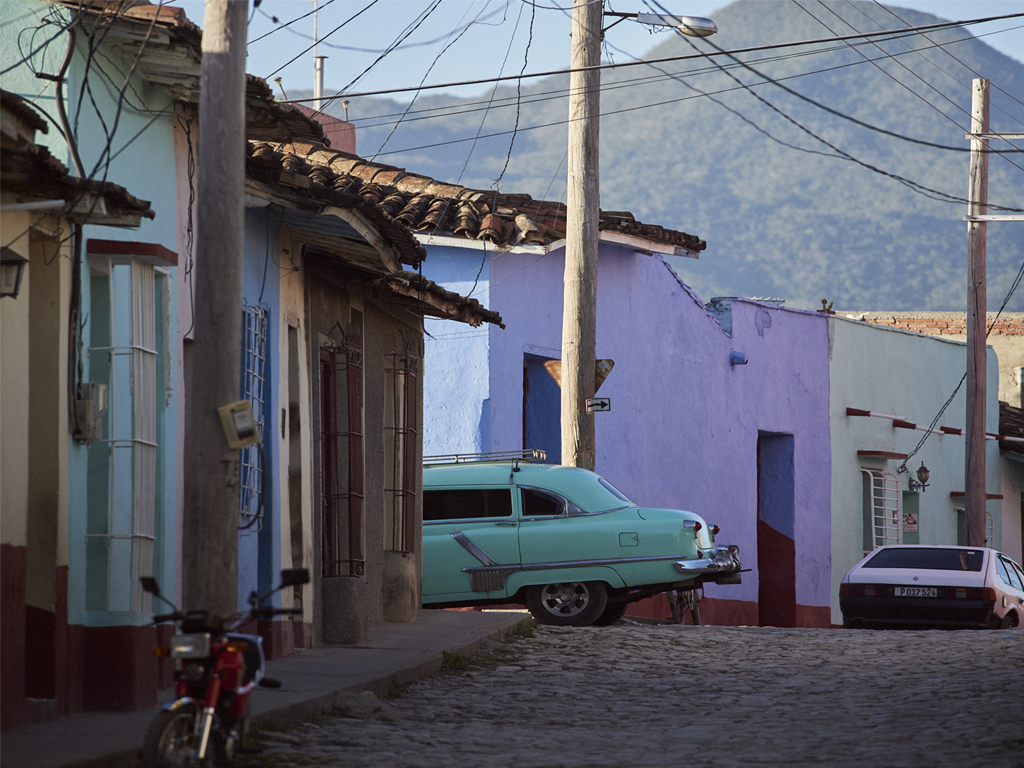 Your driver will collect you at Cienfuegos and transfer you to Trinidad. Transfer time is approximately 1/30hrs for a distance of 85 KM. Our local guide will receive you for the Trinidad City Tour, introducing you to this UNESCO World Heritage Site. The history of the town, architecture highlights, all spiced up with insights into its fascinating history in the colonial era and the years after the Revolution. Wear comfortable shoes for the cobblestone city center streets.
In the spirit of the city, we recommend a seafood restaurant and bar in a traditional colonial house from the 1800s for lunch: La Redacción. Later check in at the coolest private home in the center of Trinidad a charming colonial house built at the beginning of the XIX century. In the evening, we suggest dinner in town San Jose, the latest paladar in Trinidad, with a Cuban-Fusion inspired menu. Also right after you can go to listen to Trova at Plaza Mayor, a whole night of Cuban music and dance from son to salsa unfold in front of you. Great atmosphere and a lively crowd in this beautiful outdoor space.
Day 9: Topes de Collantes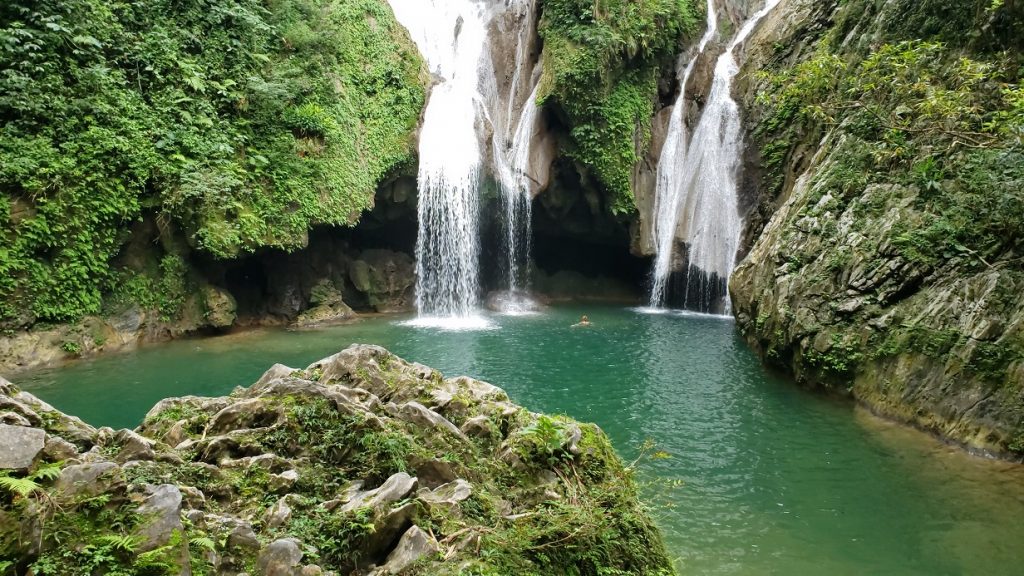 This is the day to go into the mountains on a trip to Topes de Collantes. You will ride up to the Escambray mountains in 4X4 SUVs, up to Guanayara, and trek through the tropical forest of Topes. Consequently, bird watching and the opportunity for swimming at the waterfall make this a must for nature lovers. (Remember to bring your swimsuit, mosquito repellent, and water). You will have a typical Cuban lunch at Restaurant El Manantial in the mountains. This will take most of your day, so we suggest some free time before dinner to rest. For the evening, we recommend dinner at La Marinera, a favorite with the locals and great seafood! To close the evening, Casa de la Musica is a lively place for dancing to contemporary salsa.
Day 10: Sugar Plantation Ruins and Slave History
Continue to explore the area through the Sugar Plantation Ruins and Slave History tour concerning the 19th-century sugar industry. See the slave quarters of the plantation homes of the sugar barons and learn about the enormous impact sugar had on this area. Then take the time to rest, having the afternoon at leisure, and join us for Dinner at Finca Kenia, a farmhouse on the edge of town. A tastyhome-cooked and locally sourced dinner; fresh fish is one of their specialty.
Day 11: Camagüey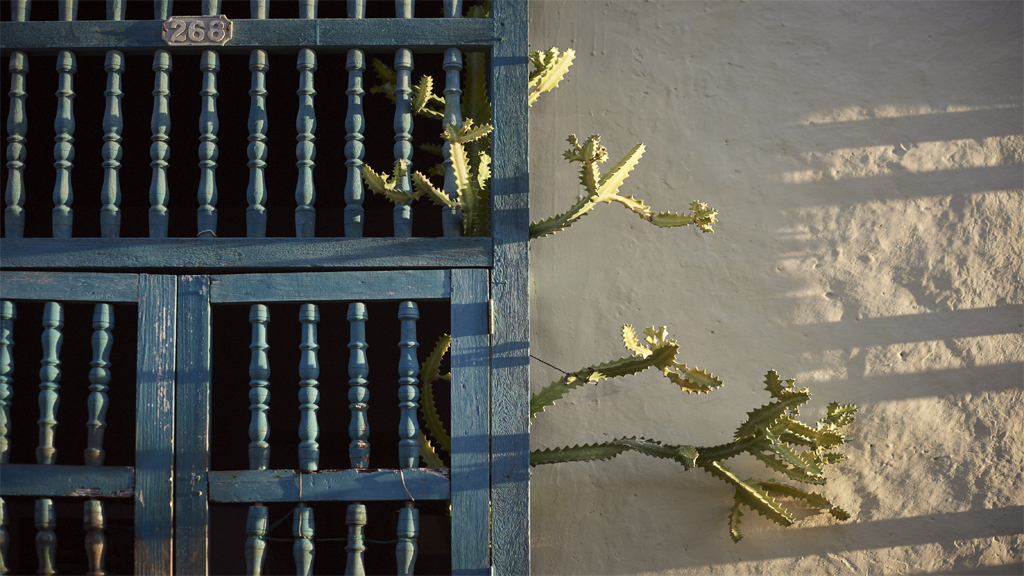 Your driver will collect you at Trinidad and transfer you to Camaguey; the transfer time is about 4.5hrs for a distance of 273km. Upon arrival, you can go for lunch at 1800; a classic private restaurant located in the architectural center of the city. Step out of the restaurant and start the City tour of Colonial Camaguey. The city's historic center is considered the largest and the best preserved on the island. So visitors delight in the city's many lavish churches and the twisted maze of streets, formerly designed to confound marauding pirates.
By the end of the afternoon, you will check in at a simple homestay with the best breakfast in Cuba; a Casa Particular of modern construction with lots of natural lighting and ventilation. For dinner, we recommend El Paso restaurant. A private restaurant with a funky interior and an enviable Plaza del Carmen location. There's flavorful ropa vieja (spiced shredded beef), as well as heaping bowls of arroz con pollo a la chorrera (chicken, rice prunes, and peppers in a ceramic bowl).
Day 12: Sierra Maestra and Pico Turquino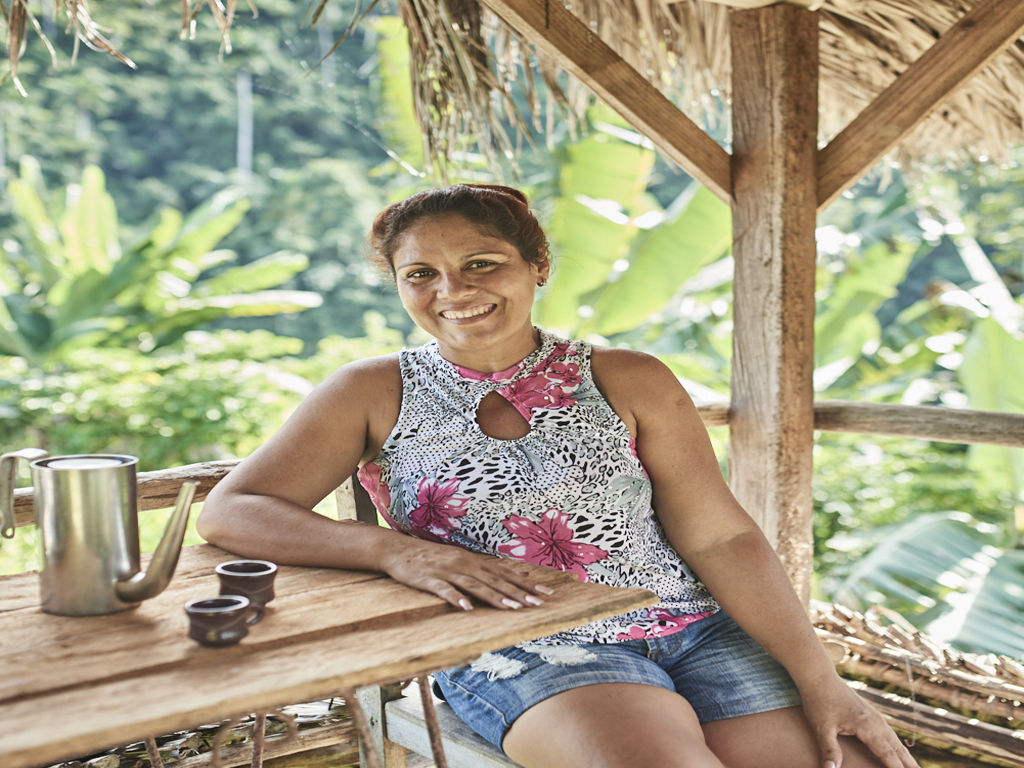 Your driver will collect you at Camaguey and transfer you to Granma. The transfer time about 4.5hrs and for a distance of 230km. Check in at Villa Islazul Santo Domingo; high in the Sierra Maestra mountains is a picturesque tourist villa promising a pleasant stay to all visitors. Situated along the Yara River, from its cabanas, it is possible to hear the rushing of the river and the melodious chirping of birds. Santo Domingo is also the venue of lively guateques (Cuban countryside fiestas). To witness the traditions, way of life, and customs of the farmers living in Cuba's eastern mountains is an extraordinary experience. Coffee growing represents the area's main activity. Also visitors can trek along the banks of the Yara River, or they can hike the Pico Real del Turquino, the highest point in Cuba, 1,974 meters above sea level, accompanied by specialized guides.
Day 13: To Santiago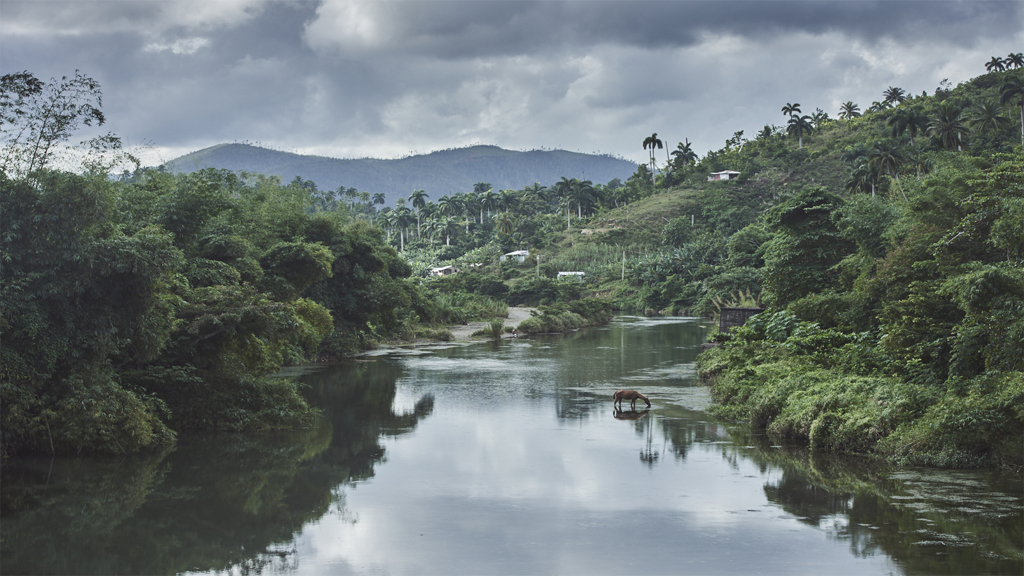 Start the day following the traces of history: visit Comandancia de la Plata – Fidel's Hideout. A 2-3 hour gentle hike through the Sierra Maestra mountains to reach Fidel's hideout – the organizing and staging post for the Cuban Revolution. And if revolutionary history is not your thing, the views alone are worth the hike with spectacular scenery and crisp, fresh mountain air. Wear hiking boots or trainers. Then your driver will collect you at Granma and transfer you to Santiago de Cuba. The transfer Time about 3hrs for a distance of 125km. Check in at Eastern Villa; this ivy-covered house in the residential area of Santiago de Cuba offers personalized and excellent service in an atmosphere of comfort. For the evening, we suggest dinner at La Brassa, genuine creole, and international cuisine in an elegant and comfortable atmosphere.
Day 14: Santiago, a city full of history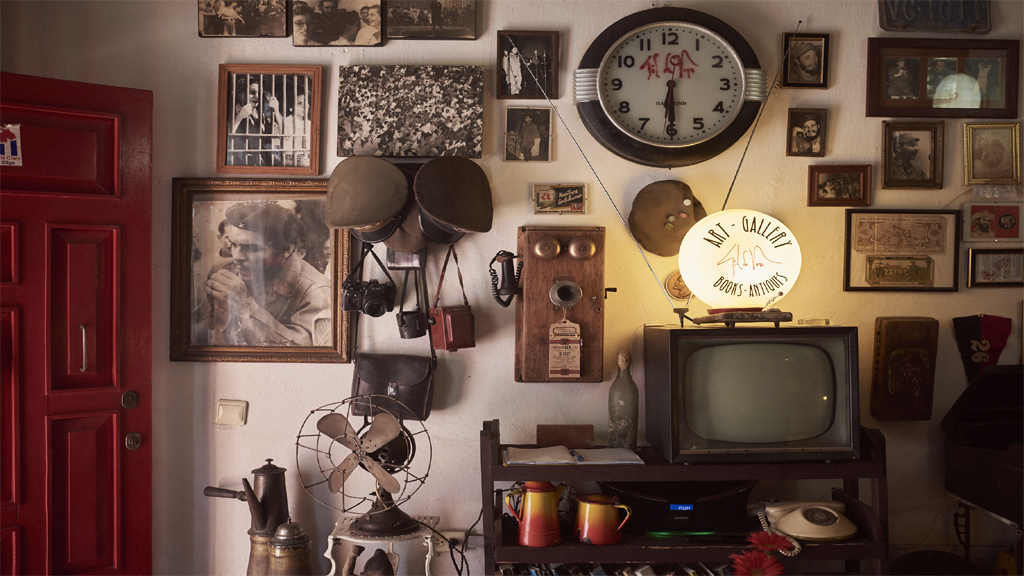 City tour Santiago, visit the main historical and cultural places of the historic urban center of the city, which was declared National Monument on October 10, 1978. Also see the Moncada Barracks and its July 26 museum, the Revolution Square, and other historical, religious, and cultural sites. For lunch, we advise Restaurant Palenquito: barbecue is the specialty of this casual backyard restaurant on the outskirts of Santiago. Grilled pork and chicken are served with the typical sides, but the real star is dessert. Try rich zapote or coconut ice cream in the shells of the original fruit. Visit El Morro fortress to enjoy the sunset in Santiago de Cuba.
Day 15: Baracoa
Your driver will collect you and transfer you to Baracoa. The transfer time is about 4.5hrs for a distance of 240km.Upon arrival, stretch your legs with a walking tour of Baracoa museums and towns: visit the Catholic Church, the local museum inside a fort, and Hotel Castillo, now incorporated into the first fortress built to defend the city from Corsairs and Pirates. It has an extraordinary panoramic view. Then visit La Punta fortress on the edge of the bay.
Check in at Hideaway next Toa River, charming rural property, ideal for nature lovers and those who want to get away and get some R and R. For dinner, Paladar Victor Villa Maguana. It is a beach shack that does fresh seafood and other traditional Baracoan dishes. To finish the evening, we recommend Music at Casa de la Trova, the best way to check out the local music scene with traditional Son bands and Trovadors.
Day 16: Exploring the wild Baracoa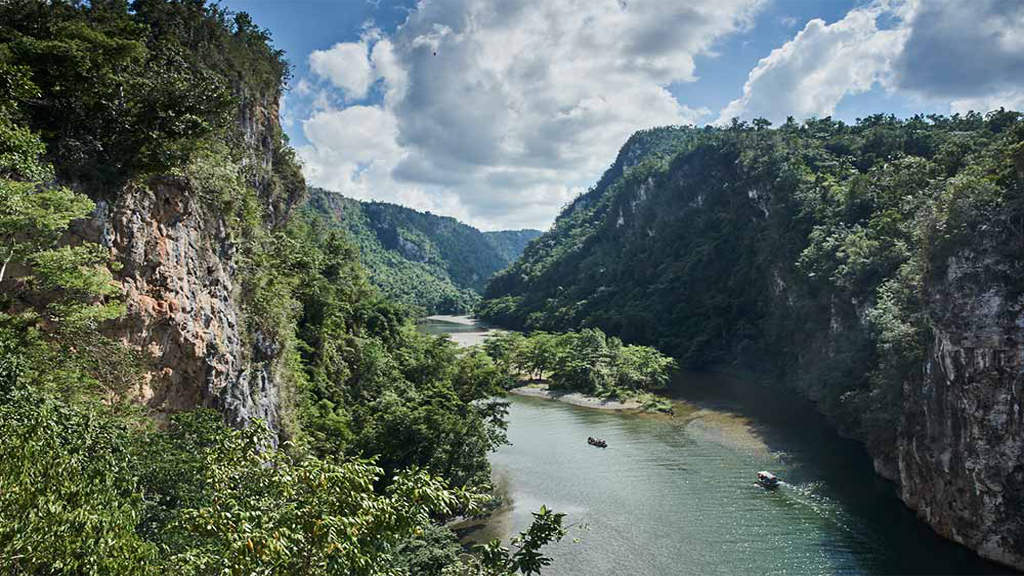 Explore the wild surroundings of Baracoa by taking a Jeep safari to Yumuri. You will depart in a four-by-four vehicle, the 35km to Yumuri. During the ride, you will have the opportunity to stop at La Nintilde in Bonita hill, a natural viewpoint of the Yunque and La Bella Durmiente (the Sleeping Beauty) mountains. This safari will take most of your day. Enjoy an evening at leisure in town.
Day 17: Relax for a day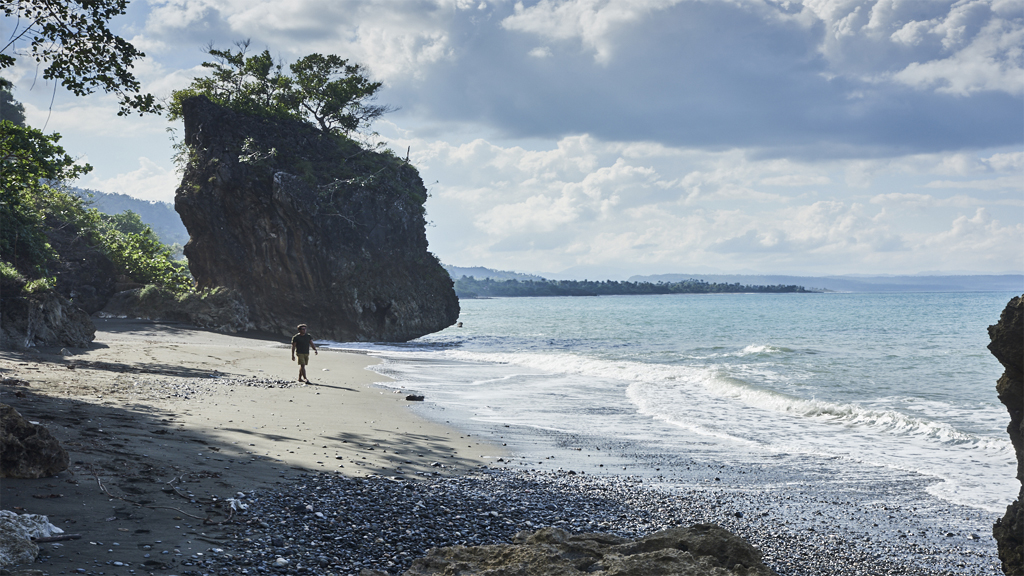 After traveling for days, take a pause, and have a relaxing day at Villa Maguana beach. Villa Maguana offers you about 2 kilometers of white sand beaches about 15 and 20 wide, the most important is Playa Maguana with a coral reef about 180 m from the coast. In the evening, have dinner at the centrally located Restaurant El Poeta, a poet turned into restauranteur will keep you both well fed and entertained. The crab dishes are delicious, and everything comes in huge portions, so come hungry.
Day 18: Gibara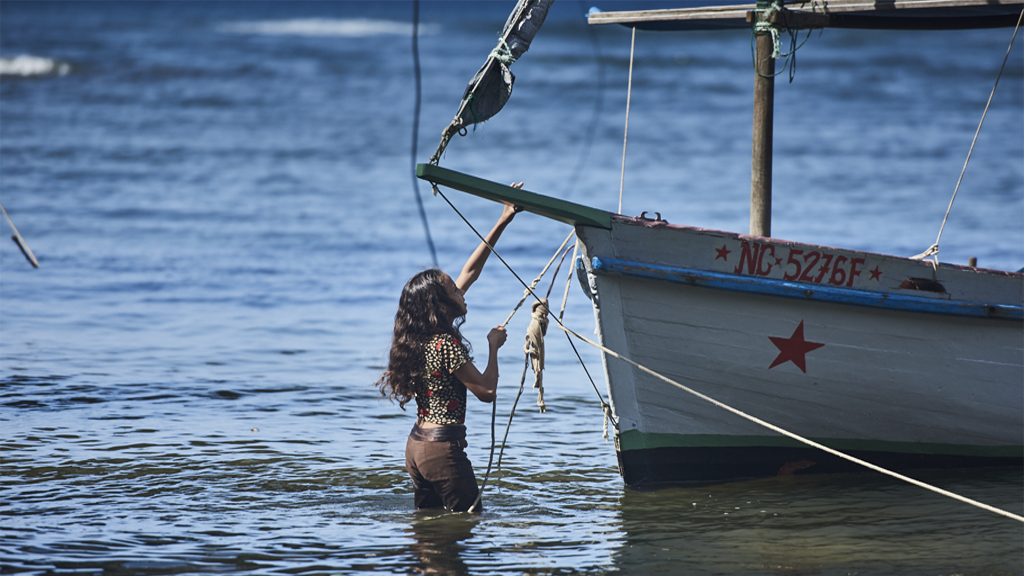 Your driver will collect you at Baracoa and transfer you to Gibara. The transfer time is 5 hours for a distance of 280 Km. Once you reach Gibara, enjoy a Walking tour. Be guided through the beautiful city seeing the excellent architectural designs of colonial buildings and the well-planned layout of the city streets, houses, and parks. You will visit Los Caneyes viewpoint south of the town. Then check in at Hotel Plaza Colon, a small hotel in a real old colonial setting, down to the red tile roof and an inner courtyard with a fountain. For dinner, we recommend the restaurant Vista Azul.
Day 19: Cayo Coco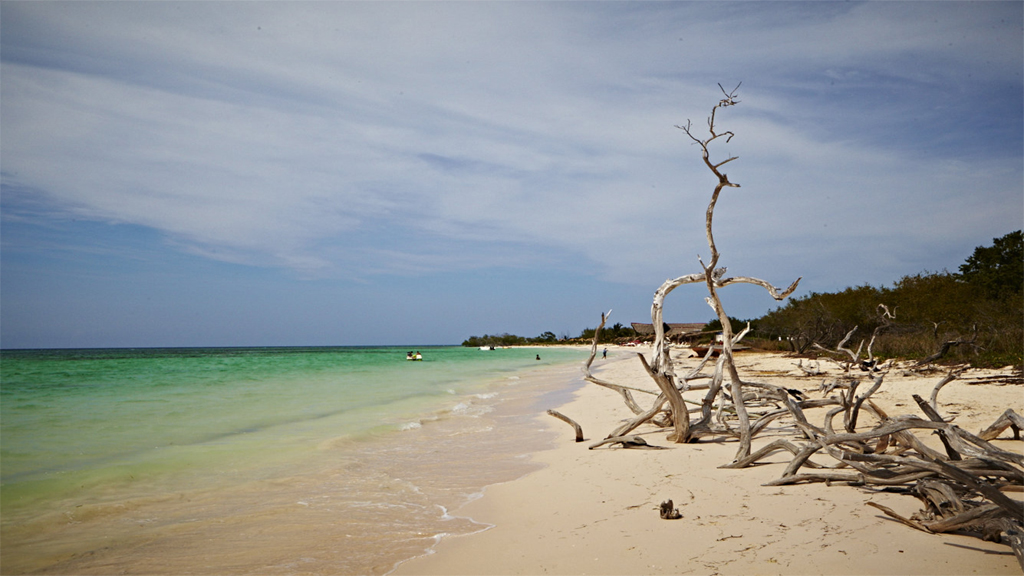 Your driver will collect you at Gibara and transfer you to Cayo Coco. The transfer time about 6 hrs for a distance of 380 km. Here end the Car and guide-driver services. Have two days at leisure by the sea. Check in at Pullman Cayo Coco: this is an all-inclusive 5-star resort located on the Northern Coast of Cuba, on the Atlantic Ocean. Part of the Jardines Del Rey archipelago that counts over 2,500 islands and cays widely renowned for its white-sand beaches, calm and crystal-clear waters, and natural surroundings.
Day 21: Santa Clara
You will be picked up at your hotel in Cayo Coco and transfer to Santa Clara. The transfer time is about 4hrs for a distance of 222 km in total. Enjoy the Santa Clara City Tour with an expert local guide. Independence, philanthropy, Che Guevara, and the triumph of the Revolution. Actually a place where the LGBT movement stands tall, a walk through the footprint of a town in the center of the island where many paths meet.
Check in at Suite Florencia, built in 1940 and completely restored in 2016, is located in the center of the city. With a colonial style, it occupies the second and third levels of the building with high props, floors with magnificent mosaics, and large windows. Enjoy the best dinner in town, at your own home: Dinner at Suite Florencia, a private culinary experience. Finally you can then have an Evening at El Mejunje, this community project spearheaded by locals in an abandoned building entertains nightly different strands of the local community. Everybody gets a look in, and there are shows and live music nightly.
Day 22: Departure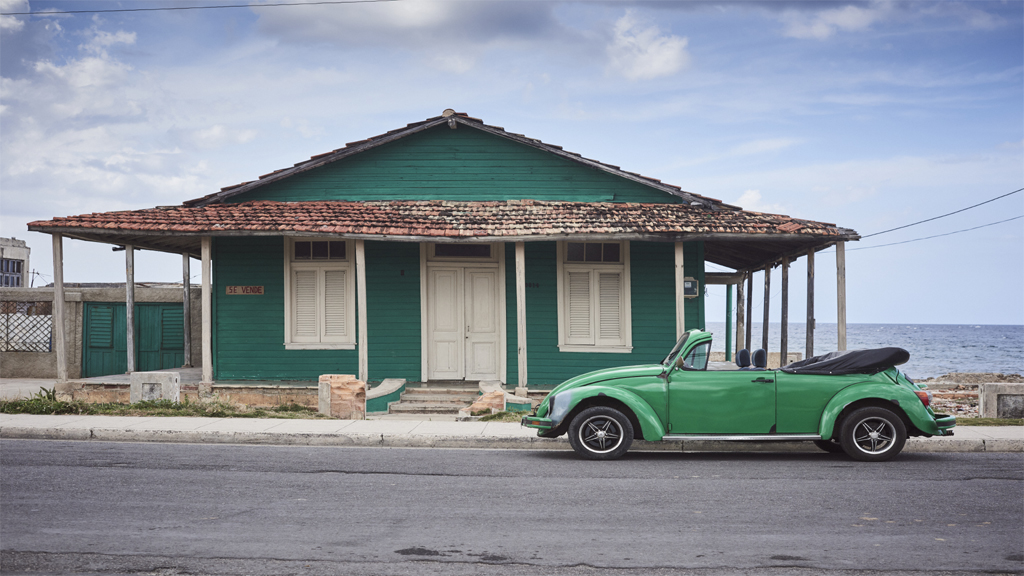 Morning at leisure in Santa Clara before departure. Private transfer from Santa Clara to Havana Airport Jose Marti (with basic English-speaking driver). The transfer time is about 4hrs for a distance of 293Kms.
Here you are some advice about things to know before a trip to Cuba.
To book this itinerary please email us at enquiries@cubaprivatetravel.com