Cuba is perceived by many Americans as forbidden fruit. Due to the tense history of relations between Cuba and the US since 1960. However, it still legal to travel to Cuba, and visit not only Havana and its cobblestones and colorful colonial buildings. You can also enjoy the beauties of Cuban nature throughout the island. Best of all, you can learn and exchange with Cuban people and their culture. A few important tips are a most! And you will be set to enjoy a mojito and stay in Cuba.
Is it legal for Americans to travel to Cuba? Can I travel from the US into Cuba? How can I legally travel to Cuba? These are the most common questions Cuba´s travel agencies receive from US citizens. Others visiting the US and wanting to extend their holiday with a visit to this beautiful island enquire as well.
The answer is: Yes! You can travel to Cuba as an American, or from the US if not an American. Even in light of the most recent travel restrictions. (The most recent just means that Americans can only fly into Havana.)
But there's still a lot to know about traveling to Cuba as an American. Read this article to see how. Cuba Private Travel has a long experience on how to build your legal trip to Cuba.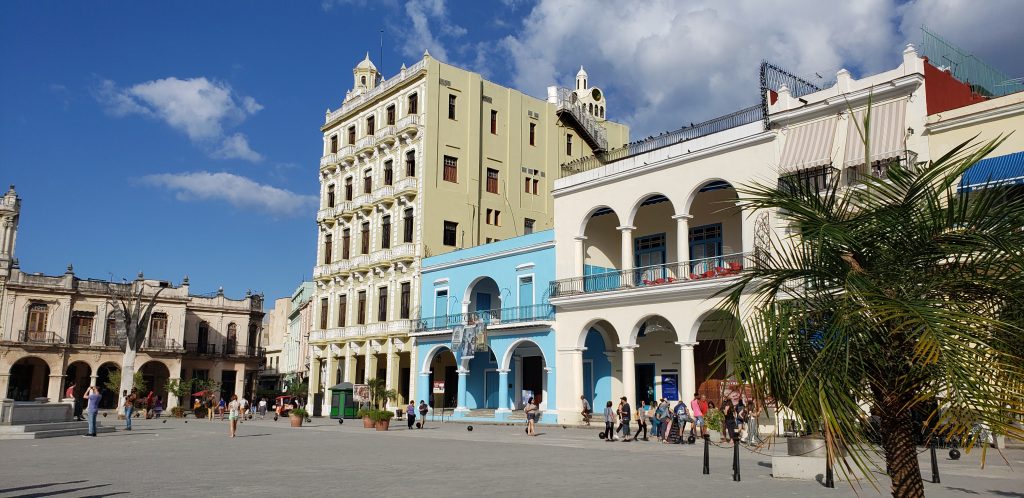 U.S.-Cuba, A bit of history
The U.S.-Cuba relationship has been plagued by distrust and antagonism since 1959. In 1959 Fidel Castro overthrew a U.S.-backed regime in Havana. Establishing a socialist state allied with the Soviet Union. During the fallowing half century, successive U.S. administrations pursued policies intended to isolate the island economically and diplomatically. The United States has sanctioned Cuba longer than it has any other country, through a trade embargo. The Obama administration loosened restrictions on remittances and travel, as well as trade, telecommunications, and financial services. It also removed Cuba's designation as a terrorism sponsor. This was a major obstacle to normalization of relations between both countries. The Trump administration has rolled back many of the old restrictions, including sanctions imposing travel restrictions to the island.
The US embargo against Cuba prevents American business and businesses with commercial activities in the US from conducting trade with Cuban interests. For more detailed historical information follow this link: US cuba relations.
US government requirements for legal Cuba travel
The most popular legal category used by Americans for their Cuba travel plans was "People to People" exchange. However, this was rolled back on June 5th, 2019.
There are still 11 existing categories under which Americans can visit Cuba. "Support for the Cuban People" is now the only one of which can be used by the average traveler. The other categories include family visits, journalism, religious travel, etc. It's exactly what it sounds like—a means of supporting the people of Cuba. How? By eating in privately-owned restaurants and visiting local artists. Also spending money in locally-private businesses, staying in private casa particulares, rather than government-o hotels. In general, having a full schedule of activities that put travelers in contact with locals. Under Support for the Cuban People, you also need to avoid staying at hotels banned by the US State Department.
It is highly recommended you travel with a fully compliant itinerary, and document your stay with photos. You must keep all of your records and receipts for 5 years, which may be subpoenaed.
Visa or Tourist Card
If you Google "travel to Cuba from US" this is the first hit you find: The Cuban government requires travelers from most countries, including the US, to have a Cuban Tourist Card (sometimes called a Cuba Visa). Certainly, it's easy to obtain one through your airline (usually at the airport) (dated Jun 25, 2020).
Specialized agencies like Cuba Private Travel also include, as part of your travel package, sending your visa and a fully compliant Support the Cuban People itinerary in advance. It can be send by FedEx to your home or to your travel agent, to include with your final documents. Visas can be sent as well to a third country, if you are not travelling from the US.
Flying into Cuba from the US after 2019
As we were writing this blog, a new restriction was imposed on private charter flights. This was released by State Secretary Mike Pompeo on August 14.
"Today I asked the Department of Transportation to suspend private charter flights between the U.S. and Cuba. The Castro regime uses tourism and travel funds to finance its abuses and interference in Venezuela. Dictators cannot be allowed to benefit from U.S. travel. ".

From his Twitter Account @SecPompeo
Commercial airlines and commercial charters can still fly into Havana. We are expecting regular flights to resume their regular schedules after the COVID19 restrictions are over. You can also fly into Cuba from other countries, as over 30 international airlines have regular flights to Cuba.
Other important tips
Credit cards, ATM cards, bank cards and travelers checks affiliated to a US bank are not accepted in Cuba. Bring enough cash to last your entire trip. The exchange rate is 0.97 CUC – 1 US dollars. For other currencies such as Euros or Pounds the exchange fee is usually a bit less. You can exchange your money at the airport, at a CADECA exchange kiosk, in a bank, or at your hotel. CADECA is an official money exchange agency in Cuba. Do not exchange money on the street.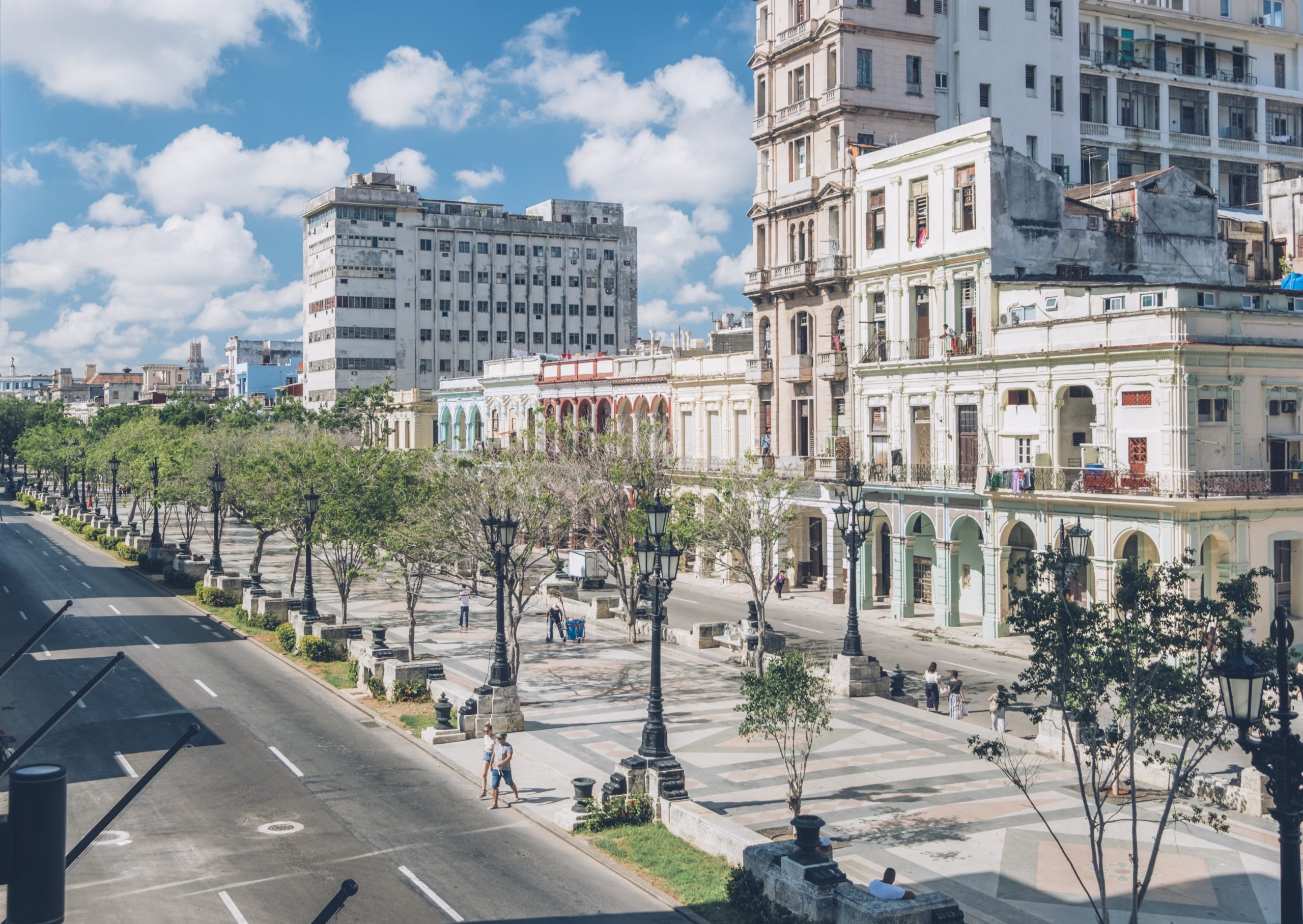 The Cuban government requires all travelers to Cuba have medical care and evacuation coverage under an approved plan. As a result of this requirement, your flight package includes this basic medical insurance. If you need to seek medical treatment and it is not an emergency, you must pay in cash. Once you are home, you can then file a claim under your travel protection plan.
You can find a detailed list of pre-travel tips on the Cuba Private Travel website.
Safe travel to Cuba post COVID19 Cuba
Cuba´s active screening, clinical management and safety protocols have been exemplary. The pandemic is now dwindling for confirmed cases. Health, hygiene and social distancing protocols have been in place. Hotels and all staff working in tourism already have the training in the industry standards for this new post-COVID19.
Cuban doctors have an international reputation for the quality of their sevices. They have come to the aid of other countries (notably Italy) during the COVID19 pandemic. There is an international movement to grant the International Medical Brigade with the Nobel Peace Prize.
"I have always admired the humanitarian work of the Cuban doctors in so many countries affected by panemics, natural disasters, and preventable illnesses. The Henry Reeve Brigade deserves the Nobel Peace Prize."

Oliver Stone @TheOliverStone
However, items like hand sanitizer or disinfectant wipes were never available in Cuban stores even before the COVID19 pandemic. Do not forget to bring your own supply. The common form of hand sanitizer in every venue offering public services in Cuba is a chlorine and water solution called hipoclorito.
Cuba Private Travel offers a significant portion of your Cuba program customized to maximize your cultural experience. The majority of the places we include in your itinerary are not tourist destinations. Your itinerary will take advantage of what's happening during your stay.
So, let's go!!!
Travelling to Cuba is completely legal for Americans. It is also an experience most recommend as a once in a lifetime opportunity. There is no reason why you cannot have a delightful time in the island. Cuban people are warm, and genuinely curious about the US, and the American people. They will open their homes to you, engage in spontaneous conversations. As a whole, they will be very honest in their thoughts and ideas. Cubans in general speak basic English, as English language is compulsory at school from 4th grade elementary school through University. The Support the Cuban People category adds instead of detracting from your trip. It will make it more local, and avoid the beaten path.