Only an hour and a half from Havana, the Rio Hatiguanico boils up from powerful freshwater springs and begins to flow through thick mangroves. Within wild pigs snuffle, kingfishers perch and caiman make their nests. As the water proceeds towards the Caribbean it grows saline and its surface is repeatedly broken, sometimes by manatee and river dolphin but most often by tarpon.
I have had days on the river, guided by my brilliant friend Felipe Rodriguez, when I've hooked more than 40 fish of five to 20lbs and gone home with my hands bleeding. We search up side streams and fish poppers in overgrown pools. It's hilarious. In the main channel I've had days when I've caught three 40lbers in a row. Recently I had a day that included both.
A lucky man, I travel the world writing about fly-fishing. I have fished in Iceland for salmon, British Columbia for steelhead, New York for stripers, Venezuela for bonefish, Chilean Patagonia for trout, the Seychelles for giant trevally, Australia for queenies and my native Scotland for anything that swims. Cuba, where I now live, is the greatest mixed salt-water fishery anywhere.
Rio Hatiguanico is a taster, albeit a unique one. Down the road a little further is the Bay of Pigs. When there, we stay on the beach in Playa Caleton, in one of the comfortable if rustic houses by the water. We get mojitos from Olek and Carlos who have a bar on the beach and then stand drinking in the water, washing away the day's aches while we wait for a whole fresh snapper to be grilled.
At 7am the following morning, a long track leads to Las Salinas. Endless salt flats spread out on either side, often filled with pink flamingos. Las Salinas is a vast reserve where I meditatively chase single bones, look for permit on the reef edges, or (and this is my favourite) spot tarpon in the clear water under the mangroves, while trying not to catch the branches as I entice them out. I'm not above throwing a line into one of the big bonefish schools if my casting has fallen apart.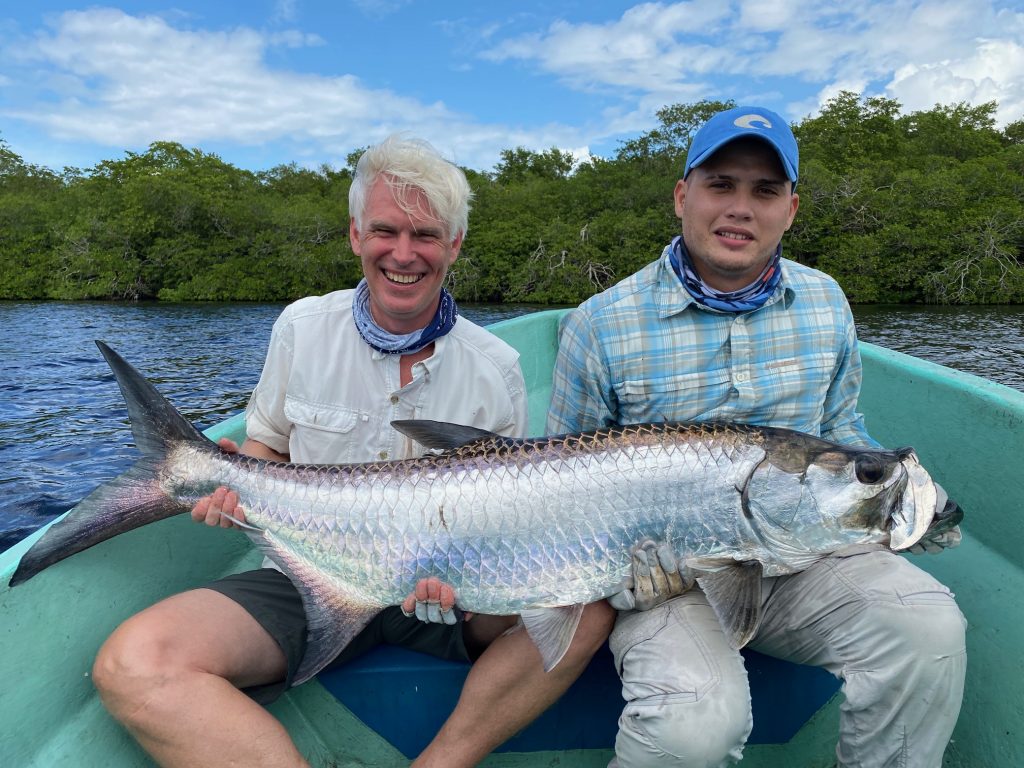 What I love about this fishing is that I am obviously in Cuba. I stay with Cubans, am fed in homes, and feel their wit, warmth and mischievousness. There is actually even better fishing to be had, in Jardines de la Reina, an incandescent archipelago off the Southern coast (which also has some of the world's greatest diving) but it requires a week on a live-aboard boat. It's a must-do – but it's not the same thing.
From Las Salinas, the road snakes through the swamps and up to Cienfuegos, a fascinating, French-inspired city that sits on a bay that used to be home to Cuba's submarine fleet. One corner is presided over by the skeletal remains of Fidel Castro's foray into nuclear power, not far from the Jagua fort that was built in 1742 to see off British and Dutch buccaneers. The bay is said to have a good resident tarpon (the reactor was never installed so they remain normal size) and we are currently trying to discover how to get to them.
For the moment though, it's into the smoky mountains of the Escambray, the flanks covered in thick forests broken only by the white of high waterfalls and the outlines of small farms. In the foothills, there is cattle country with cowboys on their carreton, their horse and trap, seemingly out of the 1870s. Then the trees fill with fruit before the agriculture shifts to coffee.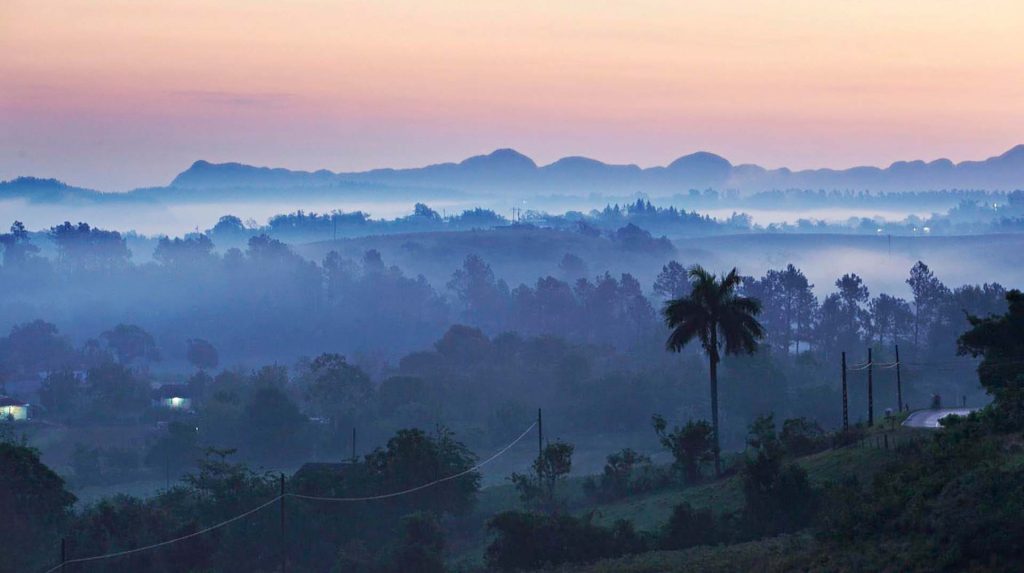 At the heart of the Escambray is Lake Hanabanilla, 192 sq km of water surrounded by mountains hostting farms only accessible by boat. Strange little boats putter along its length, taking visitors to remote restaurants or even more far-flung waterfalls and mountain walks. It is one of the finest places in Cuba to catch trucha, what the Cubans call big mouthed black bass.
It is a beautiful spot to fish, working the edges and the shoals. There is a famous old hotel on the northern shore and dinner can be had in one of the local houses, trucha cooked to perfection and washed down with beer (or wine we've brought) while looking out over the plains far below. There's talk of an extraordinary guest house being built on the lake's bank, far from the road's end, but construction is always a long-term project in Cuba.
Another new and interesting place to fish is Cuba's biggest river, the Zasa. The curiously prosperous town at the mouth, Tunas de Zaza, is otherworldly, almost post-apocalyptic. All the residents make their living catching prawn. At present, the boats for fly-fishing are too unreliable, but soon we will chase tarpon there. I look forward to staying in one of those houses (before retreating to the somewhat more spirited Sancti Spiritus or the famously beautiful colonial town of Trinidad).
For the moment though, the best option is to head north to the keys and their famous beaches. Cuba resembles a crocodile and is slim its entire length. On Cayo Guillermo, there is a brand new and fabulous hotel from Kempinski, the best resort in Cuba. And not so far away, reminiscent of the Bahamas which is just over the Straits, there are extensive flats to wade brimming with bonefish. If you prefer a boat, tarpon and permit also come into play.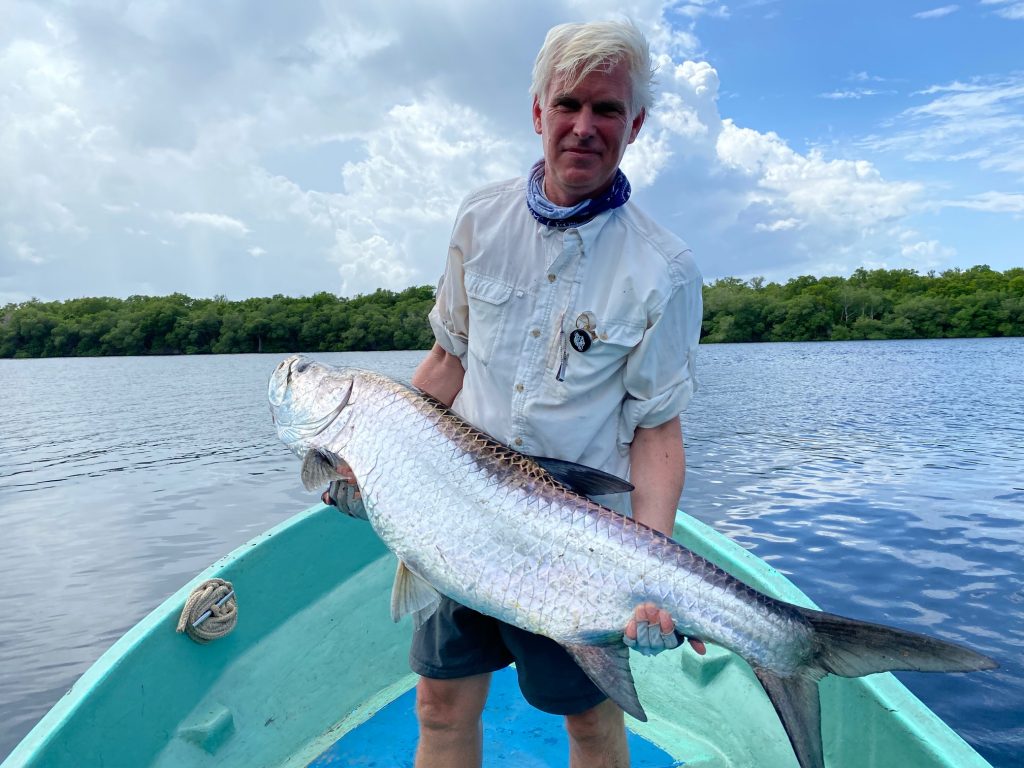 Johnny and I plan to continue developing these journeys, as there are many other beautiful spots and communities in Cuba waiting to be discovered. I hope you will join us. It would give me great pleasure to show you around.
You can find this beautiful itinerary here.