Certainly any Cuban journey must start in Havana, her faded beauty is legendary. This is hands down the most winsome city in the Caribbean and one of the top five in the Caribbean. But the island best kept secret is the East, unique in nature, abundant in hospitality, incredibly full of culture and history. A journey that combines both is the ultimate Cuban Experience..
Included
Accommodation
Private Transfer IN/OUT (regular taxi)
Internal flight from Baracoa to Havana
A personal guide from day 2 to day 3.
A 4×4 Jeep with a guide-driver from day 4 to day 11
Custom guide tours and Activities.
Restaurant Reservations and entry fees according to the itinerary.
VIP arrival
Concierge services
Visas
Note: FOR US CITIZENS, we provide a fully legal itinerary checked by our legal team in the USA who are experts in OFAC travel related regulations. Additionally, our guides will school you in Cuba so that the trip is correctly documented should you ever be audited.
Snapshot of your Journey
Day 1: Welcome to Havana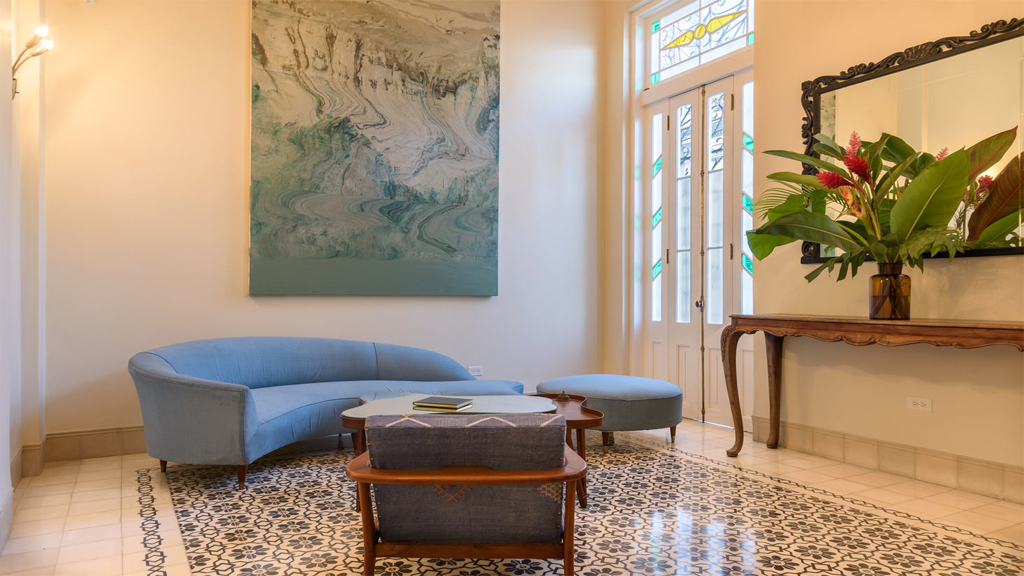 Upon leaving the plane, you will be met by an airport rep that will take you through customs into the VIP lounge. Our airport representative will meet you after going through Customs and will lead you to your guide. Once in the city, you will check-in at our vetted best of Airbnb Old Havana Selection , a big colonial house revamped. And turned into a Luxury B&B Boutique accommodation with lovely views of the old town and the harbour. Your private concierge/contact person on land will welcome you at the Hotel and go through your itinerary with you; and will make suggestions of places to see and things to do. Later you will enjoy dinner at Más Habana restaurant, an excellent new addition to the Havana Food Scene, centrally located in the Old City.
Day 2: Exploring the city
Firstly walk in the footsteps of Havanas colonial past visiting the four key squares of Old Havana, a UNESCO World Heritage site. With our expert guide offering insights into the history and present of the city and the country. Later, take lunch at La Vitrola, considered one of the most typical bars/restaurants in Old Havana; it has lively live music in the afternoons. In the afternoon, enjoy a Salsa lesson with our expert teacher so you can dance salsa during the rest of your journey. Finally for the evening, Paladar Los Mercaderes, romantic and refined. This place serves excellent Cuban and international food with charming service in a luxurious first-floor dining room.
Day 3: History and Arts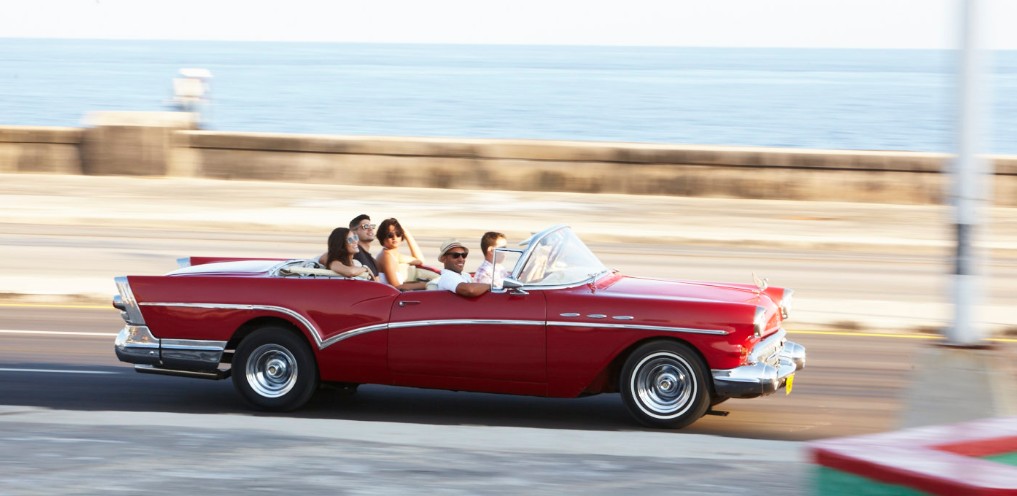 Start the morning with a Hemingway tour visiting the Ambos Mundos Hotel in Old Havana. His Finca Vigia in San Francisco de Paula, south of Havana, and, at the end, the Floridita Bar, the cradle of the Daiquiri, the writer's favourite cocktail. Then you will enjoy lunch at Fajoma, a new bar/restaurant across 4 floors with an excellent roof terrace and good drinks. Traditional Cuban food with a twist. Later, enjoy an Art Tour and Bellas Artes: accompanied by our expert guide, you will visit 2 Cuban artist's studios and the Bellas Artes (Havana's fine arts museum). For the evening, fine dining at La Guarida. The Cuban most celebrated paladar since 1996, when the government allowed to open private restaurants.
Day 4: Trinidad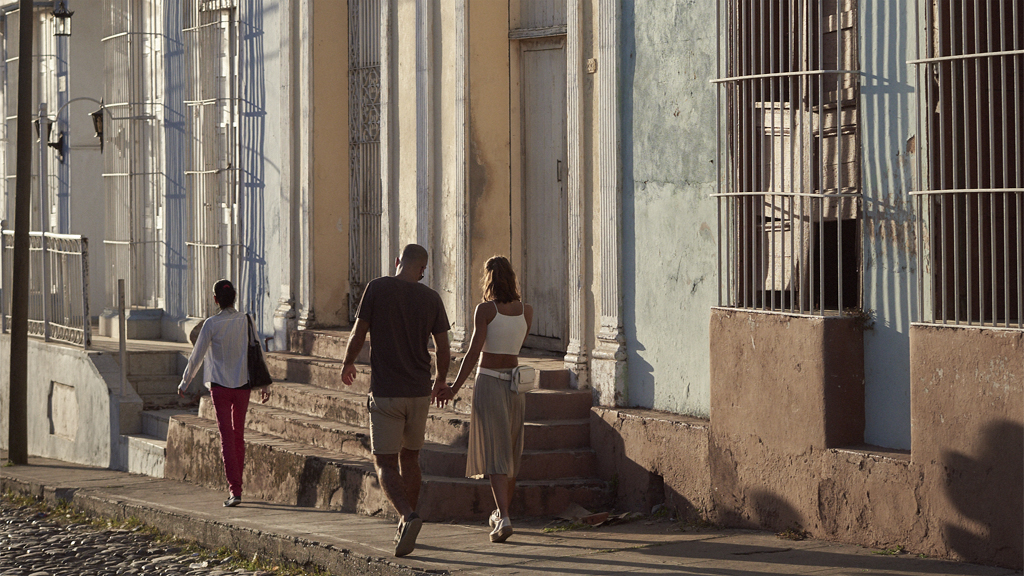 Your driver will collect you at Havana and transfer you to Trinidad via Cienfuegos. The transfer time to Cienfuegos is about 2/40hrs then 1/30 hrs to Trinidad. Upon arrival to Cienfuegos, our local specialist will give you a tour of the city of Cienfuegos, visiting the Jose Marti Park with insights on the history and architectural style of the town; Tomas Terry Theatre. Also get to visit local markets around the Boulevard, and the Palacio del Valle. For lunch, we suggest 2212 Restaurant and Bar, located in the heart of beautiful Cienfuegos and overlooking its famous Malecon, with great seafood.
Then continue to Trinidad and check in at the coolest private home in the center of Trinidad . A charming colonial house with majestic window grates, skillfully decorated ceilings, and a lot of affection from the generous local family. For dinner, in the spirit of the city, we highly recommend a seafood restaurant and bar in a traditional colonial house from the 1800s, La Redacción.
Day 5: Topes de Collantes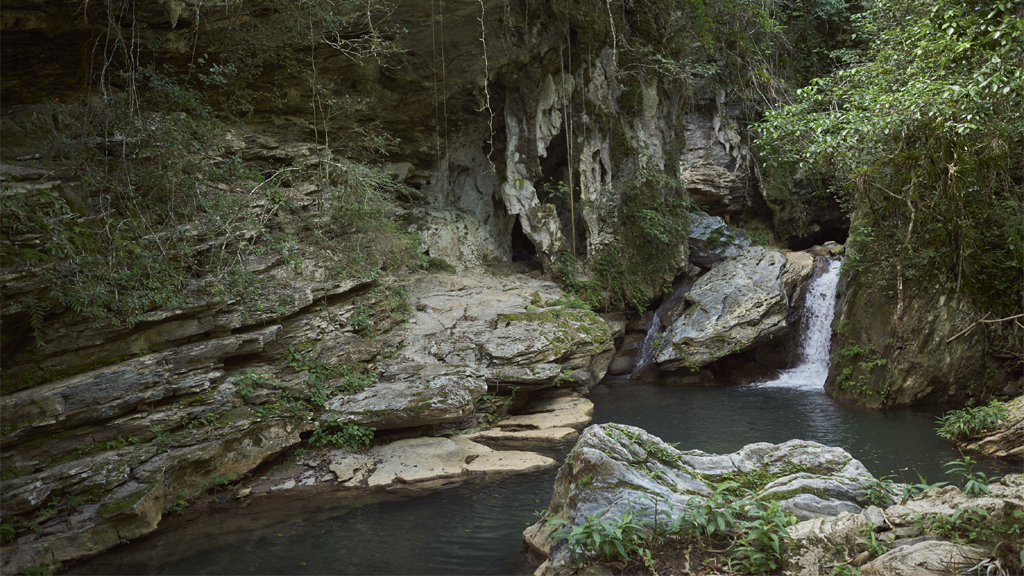 This is the day to go into the mountains on a trip to Topes de Collantes. You will ride up to the Escambray mountains in 4X4 SUVs, up to Guanayara, and trek through the tropical forest of Topes. Once there, bird watching and the opportunity for swimming at the waterfall make this a must for nature lovers. (Remember to bring your swimsuit, mosquito repellent, and water). You will have a typical Cuban lunch at Restaurant El Manantial in the mountains.
Later, our local guide will receive you for the Trinidad City Tour, introducing you to this UNESCO World Heritage Site. The history of the town, architecture highlights, all spiced up with insights into its fascinating history in the colonial era and the years after the Revolution. Wear comfortable shoes for the cobblestone city center streets. In the evening, we suggest dinner in town San Jose, the latest paladar in Trinidad, with a Cuban-Fusion inspired menu.
Day 6: Camagüey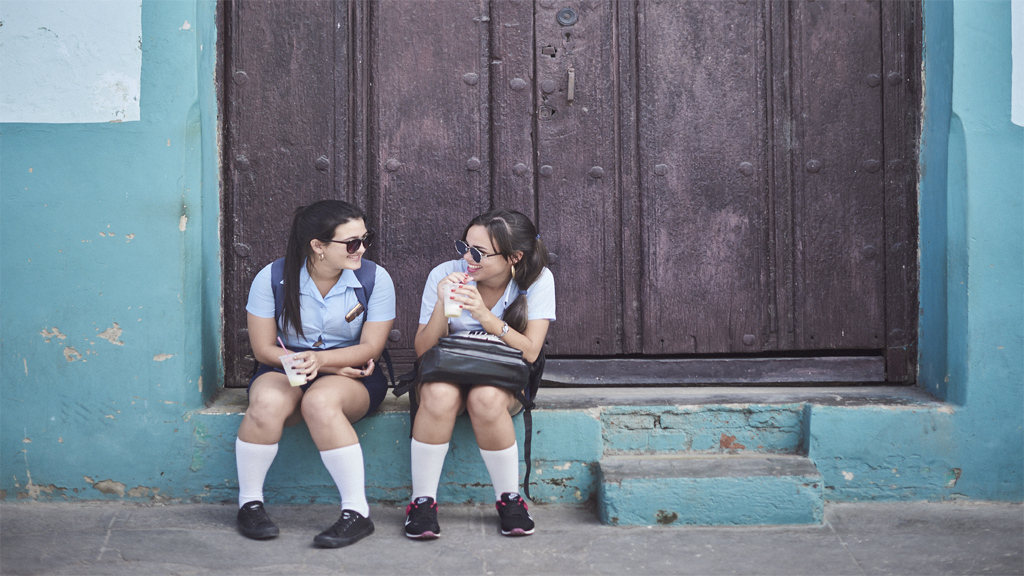 Your driver will collect you at Trinidad and transfer you to Camaguey; the transfer time is about 4.5hrs for a distance of 273km. Upon arrival, you can go for lunch at 1800. A classic private restaurant located in the architectural center of the city. Step out of the restaurant and start the City tour of Colonial Camaguey. The city's historic center is considered the largest and the best preserved on the island. Visitors delight in the city's many lavish churches and the twisted maze of streets, formerly designed to confound marauding pirates.
By the end of the afternoon, you will check in at a simple homestay with the best breakfast in Cuba , a Casa Particular of modern construction with lots of natural lighting and ventilation. For dinner, we recommend El Paso restaurant, a private restaurant with a funky interior and an enviable Plaza del Carmen location. There's flavorful ropa vieja (spiced shredded beef), heaping bowls of arroz con pollo a la chorrera (chicken, rice prunes, and peppers in a ceramic bowl).
Day 7: Santiago de Cuba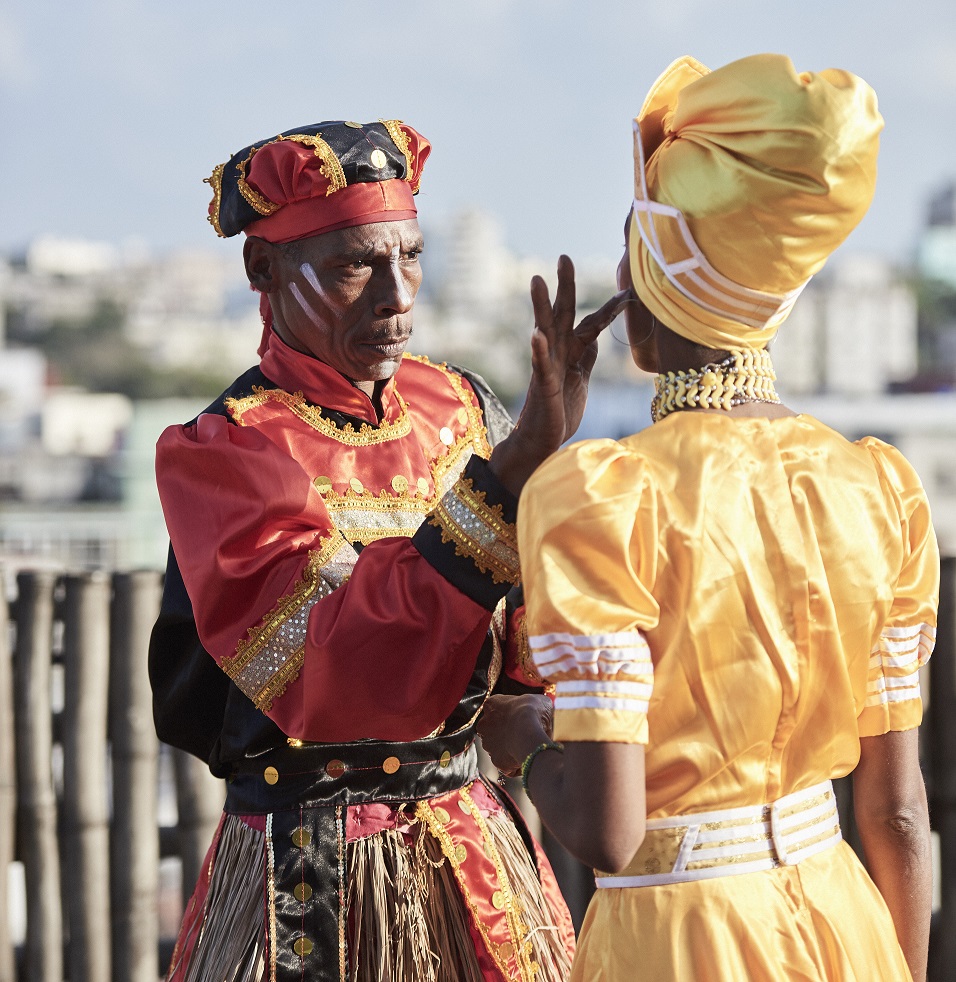 Your driver will collect you at Camaguey and transfer you to Santiago de Cuba. The transfer time is about 4,45hrs for a distance of 340Kms. You will arrive at lunchtime. We recommend St. Pauli restaurant, featuring blackboard menus and a glass-wall kitchen. Everything is consistently good, particularly the cocktail glass gazpacho, pulpo al ajillo (octopus with garlic), and pineapple chicken fajitas. Check in at Eastern Villa; this ivy-covered house in the residential area of Santiago de Cuba offers personalized and excellent service in an atmosphere of comfort. For the evening, we suggest dinner at La Brassa, genuine creole, and international cuisine in an elegant and comfortable atmosphere.
Day 8: Exploring Santiago
City tour Santiago, visit the main historical and cultural places of the historic urban center of the city, which was declared National Monument on October 10, 1978. See the Moncada Barracks and its July 26 museum, the Revolution Square, and other historical, religious, and cultural sites. At lunchtime, our recommendation is Restaurant Thoms Yadira, great fish, and excellent cocktails and service at this first floor restaurant and bar with a balcony overlooking the square and cathedral. They have the afternoon at leisure for getting additional photos or just taking in the city at your own pace. In the evening, we advise Restaurant Palenquito: barbecue is the specialty of this casual backyard restaurant on the outskirts of Santiago. Grilled pork and chicken are served with the typical sides, but the real star is dessert. Try rich zapote or coconut ice cream in the shells of the original fruit.
Day 9: Baracoa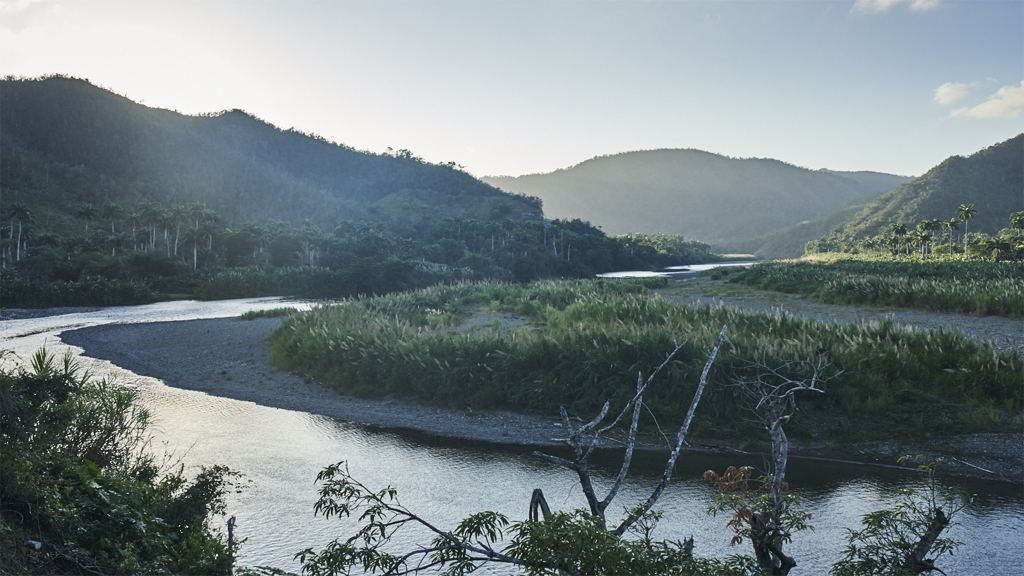 Your driver will collect you and transfer you to Baracoa. The transfer time is about 4.5hrs for a distance of 240km.Upon arrival, enjoy lunch at the centrally located Restaurant El Poeta, a poet turned into restauranteur will keep you both well fed and entertained. The crab dishes are delicious, and everything comes in huge portions, so come hungry. Check in at Hideaway next Toa River, a charming rural property ideal for nature lovers and those who want to get away and get some R and R. You can have a relaxing afternoon at leisure. For dinner, La Colina. Coconut, chocolate, and crab are specialties of the Baracoa region. This paladar makes particularly good use of the three.
Day 10: Wild Baracoa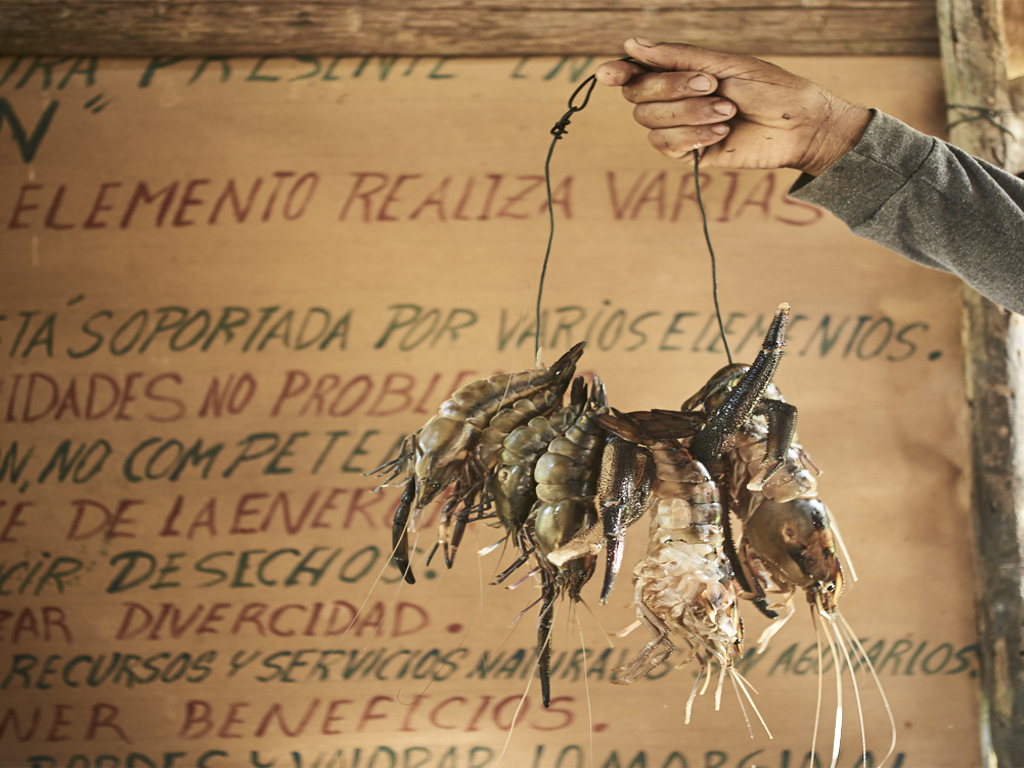 To have the best of nature and adventure in the region, visit Alejandro de Humboldt Park/Balcon de Iberia. This is the most significant protected area of biodiversity in Cuba and any of the islands of the Caribbean. You can walk for 4 km and swim in a small but beautiful river—lunch in a local paladar during your visit. Back to town in the afternoon, go for a walking tour of Baracoa museums and towns: visit the Catholic Church, the local museum inside a fort, and Hotel Castillo, now incorporated into the first fortress built to defend the city from Corsairs and Pirates. It has an extraordinary panoramic view. Then visit La Punta fortress on the edge of the bay. Dinner at Baracoando, a beautiful paladar on the edge of town with a buffet of foraged and organic delights.
Day 11: Back to Havana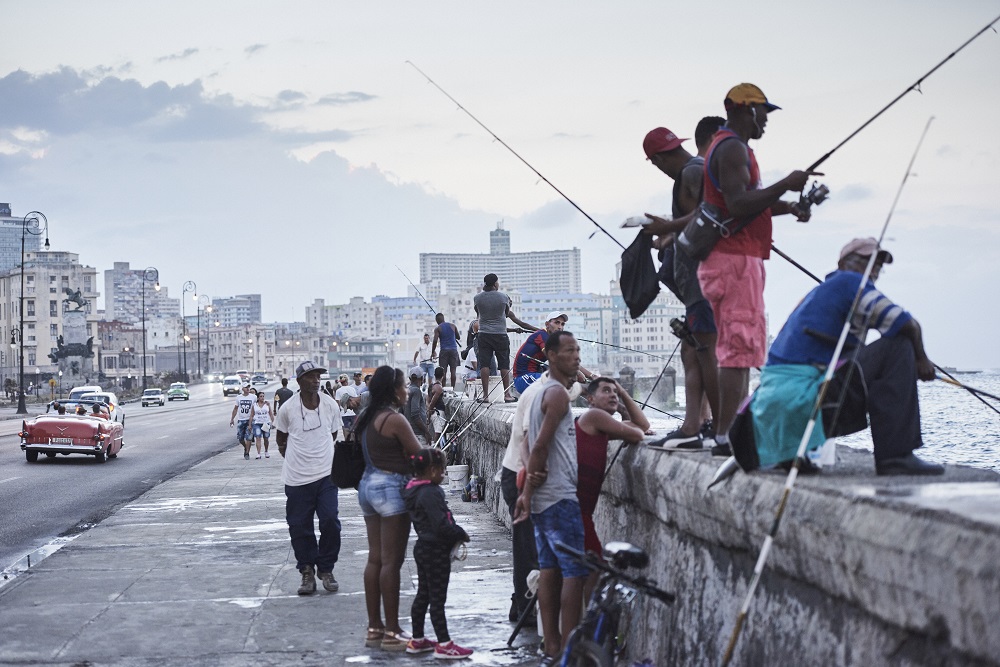 Your driver will collect you at the hotel and transfer you to Baracoa airport; transfer time is about 15min for a distance of 6km. You will take an internal flight from Baracoa to Havana. Our airport representative will meet you after going through Customs and will lead you to your guide. Take lunch at El del frente, one of the best ceviches tacos and tatakis in town. Discover more of Cuban music in the afternoon as part of our experience Cuban Music at Brenda's Terrace; Brenda Navarrete, one of Cuba's most talented female musicians. She opens her house for those interested in learning about our oldest rhythms.
After check in at the latest and best boutique Casa , a big colonial house revamped and turned into a Luxury B&B Boutique accommodation. With lovely views of the old town and the harbor. Have a nice in the Old City at Cinco Sentidos, from the quality of the food to the exceptional service. It's one of the best new restaurants in town.
Day 12: Departure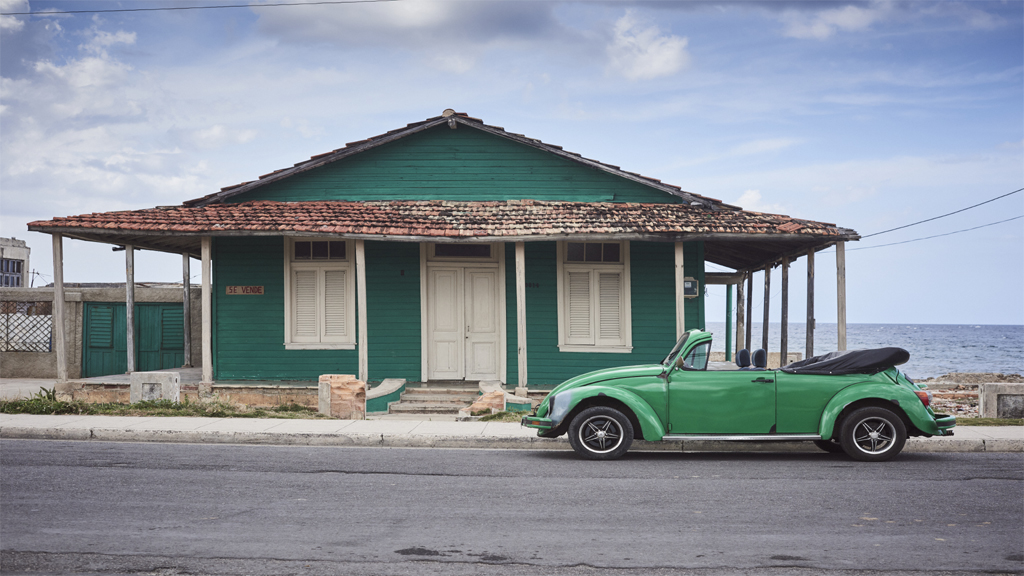 Enjoy a morning at leisure in Havana before departure
Here you are some advice about things to know before a trip to Cuba.
To book this itinerary please email us at enquiries@cubaprivatetravel.com