Havana, 5 nights
Any Cuban journey must start in Havana. In fact, her faded beauty is legendary; this is hands down the most winsome city in the Caribbean and one of the top five scrumptious Latin American honies. Certainly, the city's and the island's history has an African root that goes deep into the soul and culture of the country. The African legacy of resiliency is a strong component of Cuban's idea of Faith; Afro Cuban women´s empowerment is the living proof of it. Get to know their stories and that of those who are up against all discrimination first hand.
Included
Accommodation
Private Transfer IN/OUT (in a vintage car)
You will have a vintage car with a guide-driver throughout your holiday
Visas
Mobile hotspot and data
VIP arrival
Concierge services
Custom guide tours and Activities.
Restaurant Reservations and entry fees according to the itinerary.
Net price
Note: FOR US CITIZENS, we provide a fully legal itinerary checked by our legal team in the USA who are experts in OFAC travel related regulations. Additionally, our guides will school you in Cuba so that the trip is correctly documented should you ever be audited.
Snapshot of your Journey
Day 1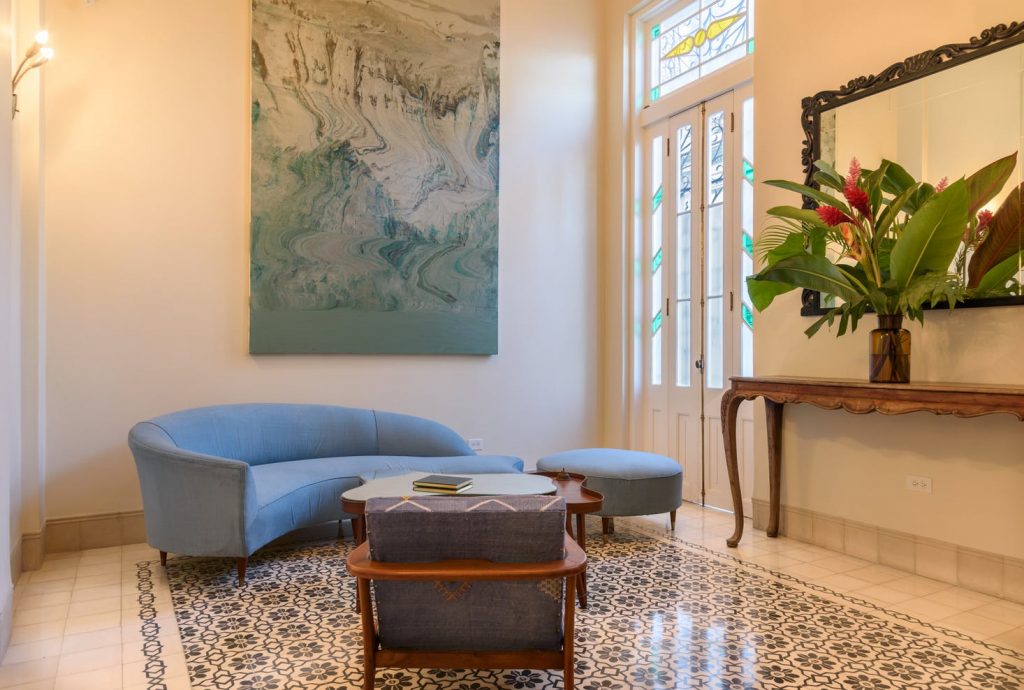 Upon leaving the plane, you will be met by an airport rep that will guide you through customs into the VIP lounge. Our airport representative will meet you after going through Customs and will lead you to your vintage car driver. Once in the city, you will check in at Alameda Suites, a big colonial house revamped and turned into a Luxury B&B Boutique accommodation with views of the old town and the harbor. Then your private concierge/contact person on land will welcome you at the Hotel and go through your itinerary with you and make suggestions of places to see and things to do.
Later you will enjoy dinner at Cinco Sentidos, one of the best new restaurants in town with spectacular seafood dishes and a great wine list, centrally located in the Old City.
Day 2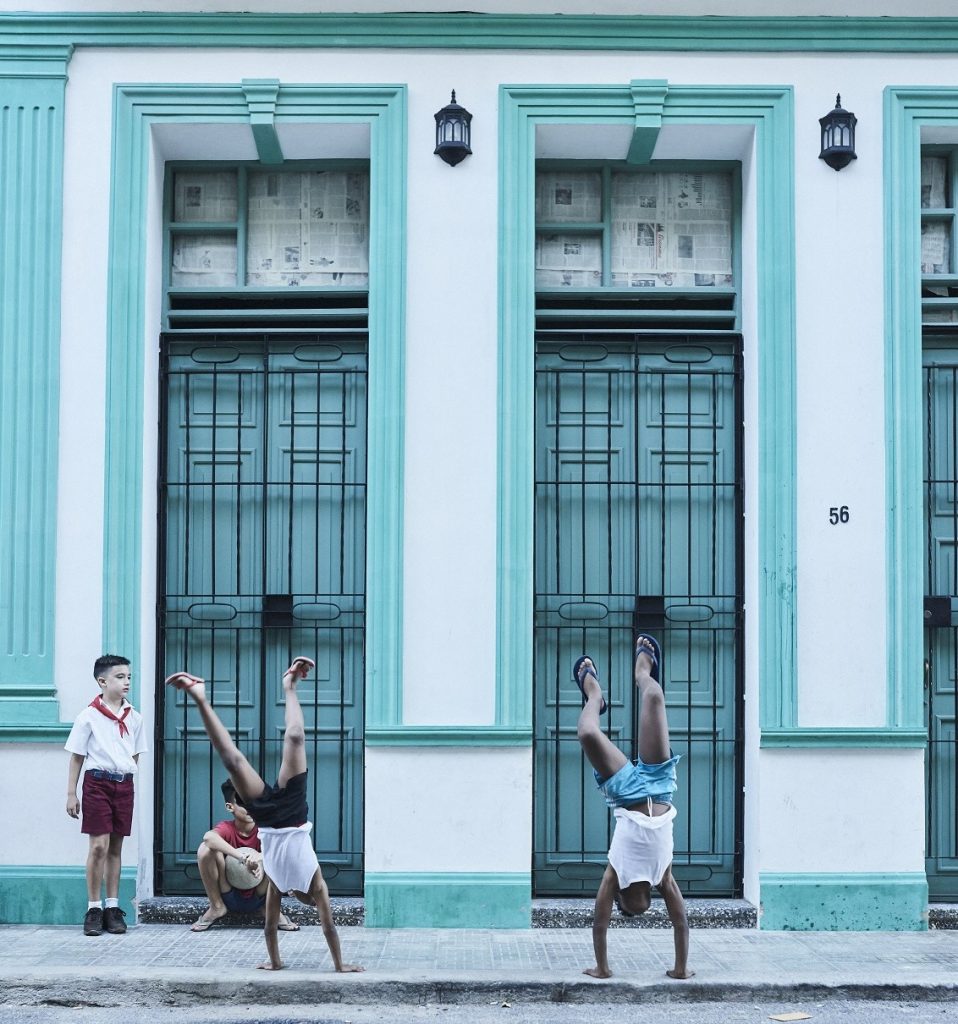 Firstly walk in the footsteps of Havanas colonial past visiting the four key squares of Old Havana, a UNESCO World Heritage site, with our expert guide offering insights into the history and present of the city and the country. Take a lunch break at Más Habana, an excellent new addition to the Havana Food Scene with simple but very elegant/tasty food and excellent service. Later in the afternoon, meet Sociologist Dr. Marta Nunez Sarmientos at her Havana home. A retired professor at the University of Havana, her research focuses on women empowerment and employment in Cuba; gender studies in Cuba; images of women in Cuban mass media; transition projects for Cuba proposed by Cuban American and U.S. scholars.
For the evening, we rather suggest dinner at Jibaro, a funky, small new restaurant in Old Havana, with attractive decor. Delicious small menu, combining old Cuban standards with Greek and Middle Eastern dishes.
Day 3
Learn to dance at Marisuri's salsa school. Escuela Bailes Cubanos started as a cultural project in 1994 when Marisuri was a 21-year-old world-traveling ballerina. She works to tweak contemporary Cuban salsa, the shaping of which Marisuri herself has influenced, into a style that gives women´s empowerment more leading force. Afterward we suggesta visit to the women-owned-and-runned Clandestina design store in Old Havana. A break for lunch in the area.
After lunch, continue to exchange with Samantha Olazabal, a film student and a feminist. Member of ¨La Manada¨, the group of women empowerment responsible for replicating the feminist performance ¨A rapist on your path¨ in Cuba. She is also the founder of ¨uVe¨, a feminist project, and a network. In the evening, have dinner at Rio Mar, a stunning waterside views and sleek modern interiors reminiscent of Miami; with superb food and top service. If you are not yet ready for bed, then you can go for a late-night Jazz.
Day 4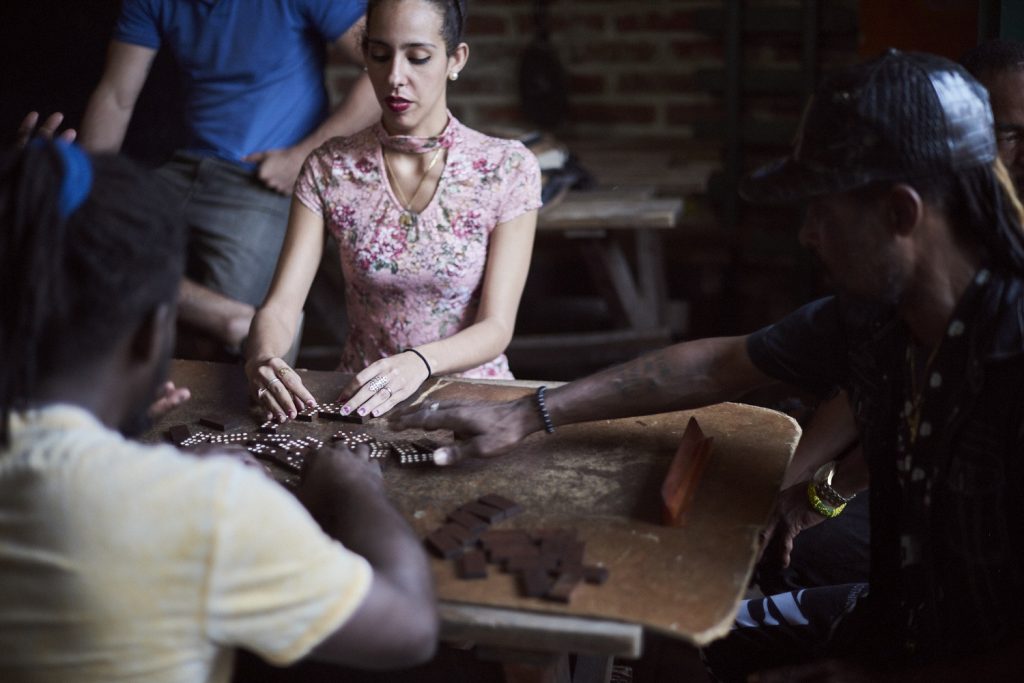 Insight "Proyecto Palomas," a pioneer project in gender equality promotion on the island. Let us introduce you to its director Lizette Vila. A woman who is short in height but a giant in spirit and intelligence, who will receive you as a long-no-seen family member. Our lunch suggestion for the day Paladar LosMercaderes, romantic and refined; this place serves excellent Cuban and international food with charming service in a luxurious first floor dining room.
Continue the day with a Panoramic City Tour of the city in an open top vintage car taking in all the main sites, including the Havana Almendares forest, Cristobal Colon Cemetery, hotels National and Riviera. It lasts 4 hours and can be tailored to your particular requests. For an evening of relaxing, go for Drinks at Jesus Maria 20 art bar-restaurant, also known as The Graffiti Place, is the new place to meet friends and have delicious cocktails and tapas and a light dinner.
Day 5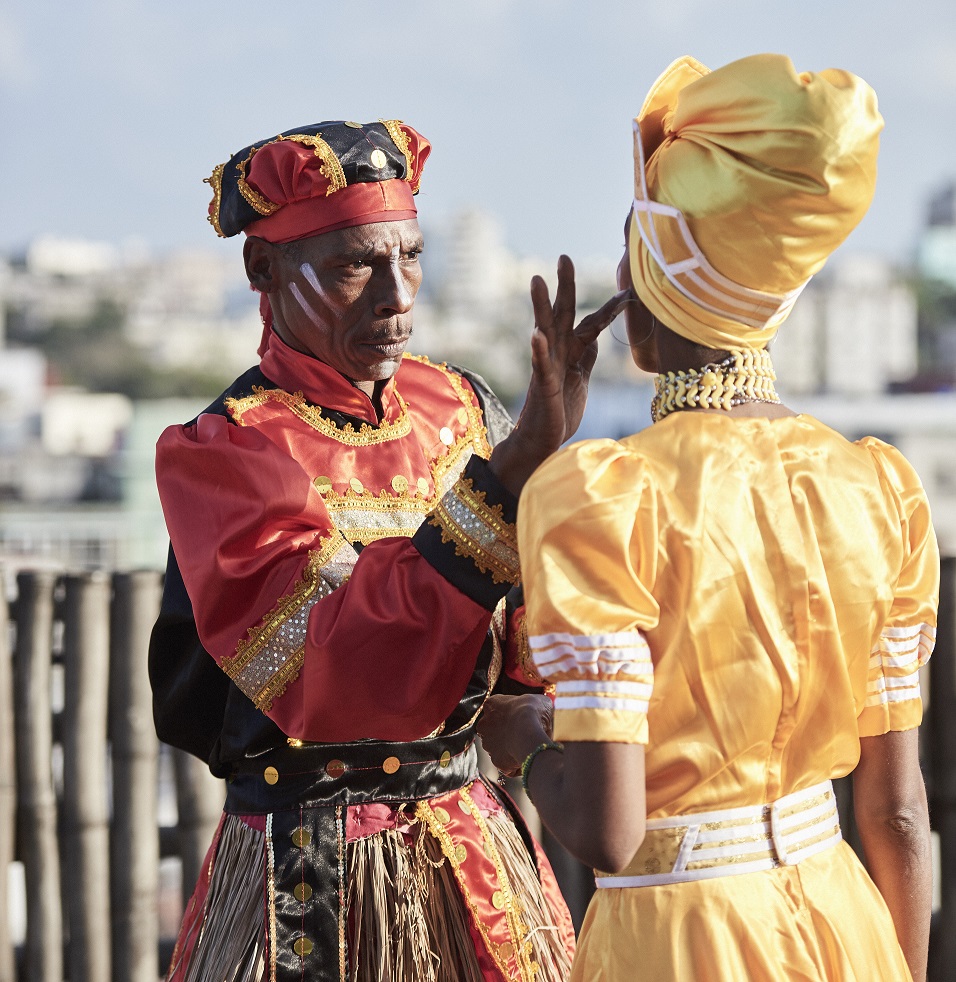 Exchange on the African Diaspora in Cuba and Afrocuban culture with Gloria Rolando, a Cuban filmmaker, and screenwriter. Her documentaries take as their subject matter the history of the Africans that were brought into the Caribbean, using filmmaking as a way to preserve their cultural and spiritual values. To continue exploring Cuban cuisine, you can have lunch at Fajoma, a new bar/restaurant with a fantastic roof terrace. Traditional Cuban food with a twist. Then in the afternoon, Cuban Music at Brenda's Terrace. She is one of Cuba's most talented female musicians, opens her house for those interested in learning about our oldest rhythms. Spend some time learning how to play the Bata,certainly a key instrument on the traditional afro Cuban percussion music derived from the Yoruba people. She will also teach you how to move to the beat.
Later to start the evening, pre-dinner drinks at Michifu in the bustling heart of Centro Habana. And then go for dinner at La Guarida, the Cuban most celebrated paladar since 1996. The restaurant has now expanded with a huge outdoor terrace and a very cool rooftop bar.
Day 6
Enjoy a morning at leisure in Havana before departure
Here you are some advice about things to know before a trip to Cuba.
Start planning your tailor-made holidays by contacting ​us. Make an enquiry Here.