What is it about Cuba? Ever since Colombus sailed into one if its virginal bays and declared it to be the most beautiful sight he had ever seen. The largest island in the Caribbean seduces sailors, travellers and tourists alike.
So, after centuries of Spanish, French, Italian, African and Asian cultural fingerprints, we´d been left a Prince in Pauper's clothes. A packageable Havana where you can sip "Cuba Libre" cocktails outside crumbling, but brightly painted classical colonial-era facades. The 1950s Cadillacs rumble past, the "Mojitos" taste strong. And old Cuban men breathe blue smoke from Habanos into the music-filled air. Another batch of tourists sees what they came to see. Then all is well with the rest of the world.
But what have the Cuban millennials been up to while all this was going on in 15-day cycles? Well, in short, they were looking forward. Whilst everyone else was looking back.
---
From Communist ideals to iPhones and Instagram
From 1959 until his death in 2011, Fidel Alejandro Castro Ruz, a Marxist, Leninist and Cuban Nationalist, governed Cuba as a one-party Communist State. His nation was based on leftist non-imperialist foundations. Following the Soviet blueprint laid out by Stalin and the legion of bureaucrats that followed him.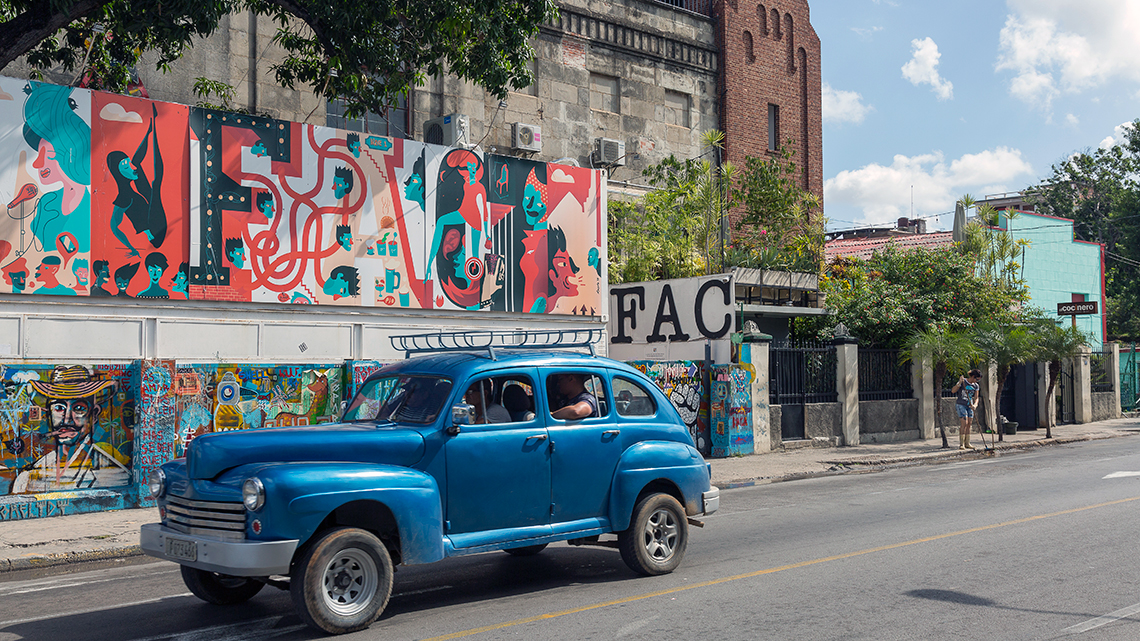 The thing is, as the USSR was involved in the Cold War against the United States. And Cuba lies only 90 nautical miles from the coast of Florida. So it was a fairly risky stance to adopt.
To cut a long and complex story extremely short, skipping various embargos and a missile crisis. When the Soviet Union fell apart in 1991, Cuba was left in a state of political isolation.
As this isn't a history of Cuban politics, this is only relevant as it's important to consider the isolationist mentality of the Cuban people. Carving out for themselves – cast out into the ocean geographically and cast out of the Western world's good books.
In brief, whilst all the other Caribbean islands were opening their doors to mass tourism. And eagerly counting the Dollars, Pounds and Euros that tourists were willing to bring in, Cuba was falling a long way behind. On an ecological level this is a godsend as the Cuban islands boast a plethora of wildlife that doesn't exist elsewhere. Economically however, the people are not exactly having the best of times.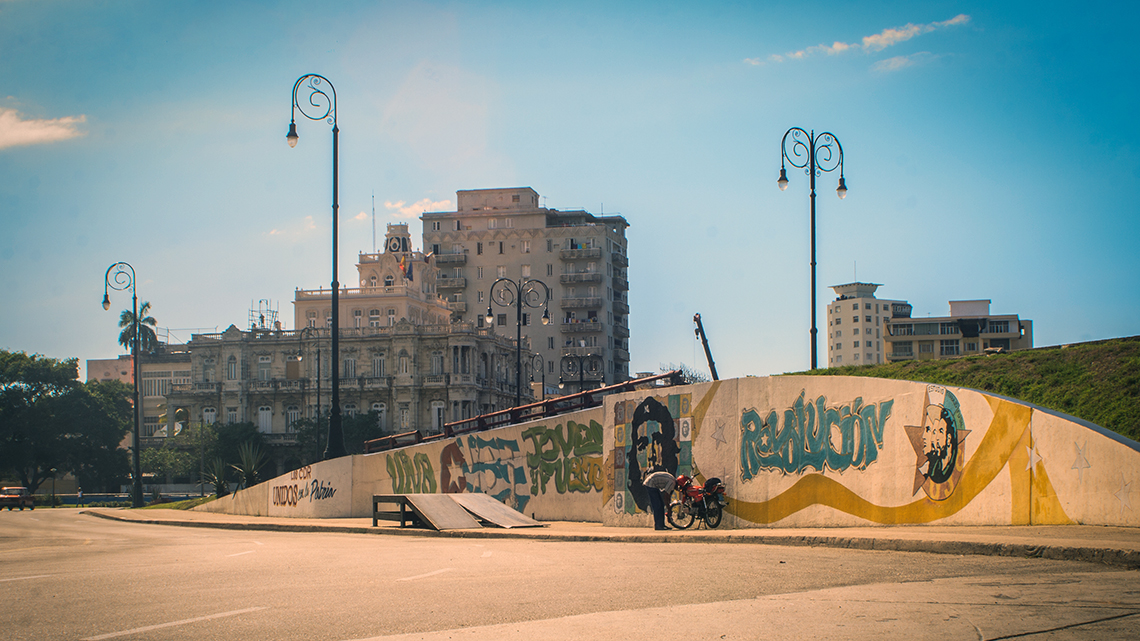 What's interesting though, is that more or less at the same time as the Soviet Union was capitulating in 1991. All the Cuban babies born and growing up around that very moment, were living in a world where state-run communism was disappearing (USSR) or adapting itself (China). Their paradisiacal island was being lured, slowly but surely, back into the global limelight of "westernising".
And what comes with becoming "westernised"?
Cuba´s globalisation
Millennials are a demographic of people born roughly between the years of 1990 and 2000. Preceded by Generation X and succeeded by Generation Z. Why they aren't labelled Generation Y is anyone's guess.
Although Millennials are often unfairly branded as pampered and even ignorant compared to other generations. There are some positive characteristics about this group of young adults. They're generally thought to be outward-looking, open-minded, ambitious. And crucially, they're not afraid to question authority.
This last characteristic sums up the average Cuban millennial's opinion on the island they call home. The communist system doesn't work anymore. It's an obsolete ideology fooling Mum and Dad. Consigned on the rubbish bin of history to decay in contemptible tranquility.
There's a funny sentence that many young people like to repeat:
"The state pretends to pay us, and we pretend to work."
Cuba's millennial generation are taking the country in a direction unseen in a century. Not since the first decades of the twentieth century Cuba is living such an artistic and culinary revolution. Where authentic bohemians are more interested in chic design and alternative restaurants.
They're trading in books on Lenin for skintight denim, and now Havana's the place to be.
Cuba's coolest neighbourhoods
Old Havana is over 500 years old. In some places she certainly looks it. That's her charm though. On one side of the street there's a dilapidated classical ruin slumping unloved. But on the other side there's a fantastic new cocktail bar or dance theatre. Masking behind a wonderful facade daubed in turquoise.
Everywhere you look around Old Havana, there's the architectural juxtaposition. Which ranges from run-down to radiant. There's creativity too, down to the hipster culture, becoming more prevalent now. Grotty clubs and seedy salsa bars are making way for niche cocktail joints. Trendy boutiques, food fusion "paladares", artisan shops and art galleries, all blowing fresh air through these narrow streets.
If art is your thing, whether it's fine art, avant-garde or graffiti. Visit San Isidro neighbourhood, home of the Museum of Fine Arts and the Gallería Taller Gorría. This is 500 years of Cuban art in one district. All within five or six blocks' walking distance.
The founder of Galería Taller Gorría, Adan Perugorría, son of the famous "Pichi", Cuban actor Jorge Perugorría, also hosts a multi-cultural one-day festival every other month. Promoting graffiti and murals, as well as music concerts at the town's main parks. There are also theatre performances, contemporary dance choreographies, body painting and anything else celebrating the creative sparks that ignite Havana's artistic flames.
If you want to chew the fat about the visual feasts here. Discussing the differences and similarities between artists like Wifredo Lam and Kcho, head down to Malecón. This is the city's seawall that runs alongside the Atlantic coast for several miles. Affectionately known as the "gran sofa". Perfect place to hang out with the innovative young locals. Chatting, singing and unashamedly flirting long into the night. Rum in hand under the tropical moon.
Stylish establishments to eat and drink
All this innovation and creativity hasn't solely been restricted to art though. Havana's gastronomic revolution over the last decade its monumental.
During Obama's presidency, USA-Cuba relations improved. Meaning the trade embargos were almost lifted. So a whole range of new ingredients became available to be introduced to traditional Cuban cuisine.
Chefs from all over saw the potential in Havana. Offering and radically changing unimaginative menus in cafes and restaurants. Adding their culinary ideas to the Afro-Latin foundations that always existed. Cuban food fusion started then, combining contrast techniques into a single dish. The results are sumptuous.
Now, there are more "must-see" paladares than ever. Ivan Chef Justo is a great place to eat for the creativity of the menu. Nearby you can find restaurant Jama, mixes traditional Cuban cuisine with Japanese gastronomy. Resulting in one of Havana's most populars. There's also the Buena Vista Curry Club, which marries Cuban food with Indian foods, like curries and naans.
Do you get the picture? Its Cuban food merging together with world foods. And you know what? It really works.
Thirsty? Head to bar Jesús María 20 for some expertly made cocktails on the roof terrace. There's also the rooftop bar El del Frente where hipsters and trendsetters enjoy the best "piña coladas" in Havana. 304 O'Reilly is a former toy warehouse converted into a gin bar. Whilst El Chanchullero is so popular with locals it's hard to get a table. There the whole vibe is reminiscent of student-filled bars found in the narrow alleyways of Montmartre or Belleville. Although if you need a night off the booze, the debonair tavern Jíbaro serves blackberry and ginger non-alcoholic ale.
Whilst tourists may be used to the alternative hipster-cum-student culture. It's a pioneering leap forward in 21st-century Cuba. Young locals are determined to celebrate.
Trendy shops and artisan boutiques
Although Cuba's millennials have severed their ties with Castro's communist past and started to look forwards towards globalisation. Havana is thankfully not just a series of streets selling brand after brand. In fact, it's quite the opposite.
Refreshingly, there are almost none of the chains that you'll recognise back home. To fill the gap (no pun intended), more and more innovative young Cubans are setting up artisan shops and boutiques. Adding a unique touch to the city that few other capital cities can boast.
One example is Piscolabis Bazar-Café which sells artisanal Cuban products. The owners' mission is to revive the Cuban design industry that collapsed after the revolution. The interior is a modern, light-filled space that contrasts with the crumbling façade. Here visitors can find vintage furniture and tempting bric-a-brac. Like medicine bottles fashioned into candlesticks, or quirky lamps and homemade cushions. Also art-deco mirrors, papier-mâché trinkets, candles and handmade costume jewellery available.
Then there's "El Reloj Cuervo y Sobrinos", where exquisitely expensive belle époque and Art Nouveau-inspired timepieces remind you of the days when owning a fancy watch symbolised being a bon-viveur. The company works in Havana since 1882. It still sells fat Cuban cigars and gold-plated fountain pens.
Lastly, the Galería Sargadelos Habana ceramics shop is a reminder of the 19th-century glory days. When exotic Cuban images adorned magnificent pottery. They were sold for high prices in Europe, or enthusiastically accumulated by keen collectors as a prestigious asset.
Looking to the future while holding the past's hand
Havana is a city that embraces the modern whilst never forgetting the beauty of its past. It has always seduced people for various reasons. But now, more than ever, there's something for everyone.
The city is home to a growing and ambitious collective of young musicians, designers, dancers, actors, street entertainers and artists. Who lack material wealth, but are finding their place in an alternative scene that blossoms more each year.
Cuban hipsters are nudging the city forward to make room for a new type of "Habanero". Over 500 years old, this city is adapting to the social evolution.
The millennials here in Havana have a more Western mentality insofar as they're consumers. They embrace technology, they want to look good, they want to have fun. And unlike before, young adults demand the freedom to pursue their ambitions. Nowadays, Havana in Cuba is just the right place to do that.