Finding peace and harmony in Havana can be something of a challenge sometimes. The concept of tranquility isn't usually the first thing that springs to mind when someone mentions Cuba's capital city. People immediately tend to think of clubs with swinging music; bars full of dancing people drinking mojitos; or the generally vibrant pace of life that comes with any capital city of an ever-increasingly popular travel destination.
Yes, the beaches are long, white and paradisiacal, and Cuba has finally reached a comparable level to other Caribbean destinations. There are more and more 5-star hotels being built in and around Havana. And the levels of luxury that visitors to the island can find are as good as anywhere. It is definitely possible to come here and switch off, don't get me wrong.
However, Cuba is also becoming more popular for adventure holidays. In the west, Viñales provides tourists the opportunity for adventure rock-climbing in its vast tropical valley. Whilst in the east, there are rainforest trails to trek along and mountains to climb. You can even stay in rustic countryside villas to taste what Cubans call the "guajiro" way of life.
To sum up, in Cuba, to become completely at one with your natural surroundings is easy. Although finding complete mental harmony whilst enjoying perfect haute cuisine is not. And that's where Finca Tungasuk comes in.
---
So, what is Finca Tungasuk?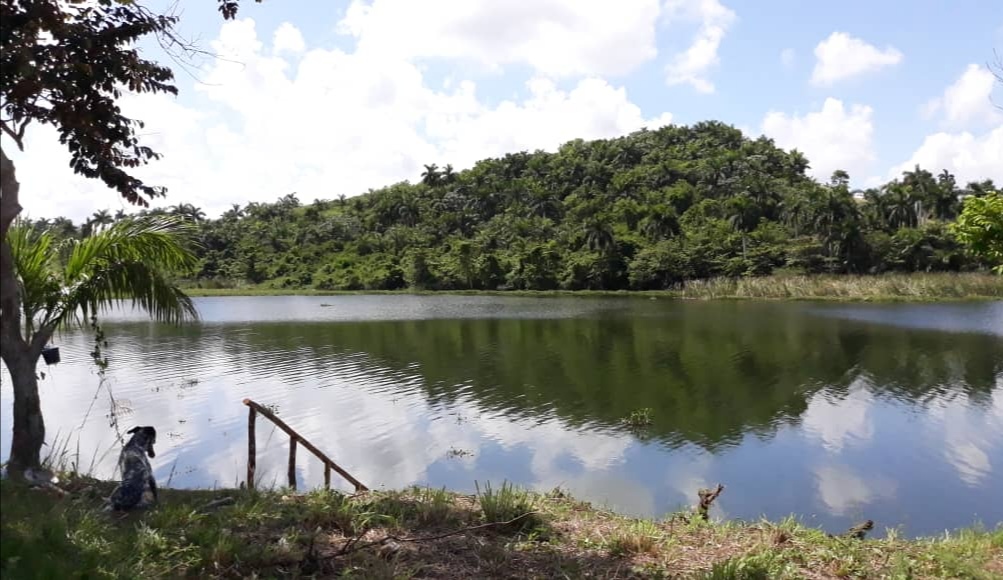 Well, in their own words, Finca Tungasuk is simply described by the owners as an organic family farm. What's more, the journey to get it up and running has been quite an interesting tale too.
Run by Alfredo, a self-proclaimed "foodie" from Peru who professionally used to be a UN election monitor and Annabelle, a Nicaraguan chef trained at the illustrious Ferrandi Culinary Institute. The truth is that they make unlikely farmers in this tranquil and idyllic part of Cuba.
If you ask them why they decided to leave their respective (and respected) jobs, both have one thing in common. Despite the vast distance that separated them as infants, both Alfredo and Annabelle are bound to the countryside by nostalgia.
Memories can make for a powerful pull on people, and after fond recollections of their rural childhoods surrounded by grandparents. Destiny has brought them to this distant 32-acre patch of land outside Havana; where they grow and then cook inventive dishes influenced by their own countries and experiences.
What's on the menu at Finca Tungasuk?
Annabelle's culinary training has certainly proved popular; as Finca Tungasuk has gained a reputation as an inventive and exotic place to eat.
The food isn't necessarily always typically Cuban either. Diners have the pleasure of sampling things like oyster mushrooms; homemade passata and numerous types of different Latin American beans. Annabelle uses all her expertise from times past in Paris to produce genuinely creative and original dishes. Using non-native ingredients such as Nicaraguan cabbages, homemade pineapple vinegar, coriander, sautéed bok-choi, yucca in a "mojo" sauce, red snapper and "queso casero" (homemade cheese).
There is a taste of the island too though. You'll have the pleasure of trying some of Cuba's often neglected fruits like guanabana, caimito, rollinia, annona, and mamey colorado. Which the farm is working to bring back into the mainstream.
Guests are required to contact the farm two days in advance of eating there so that the experience is totally authentic. The meals are advertised as a "farm to table 4 course meal" which include an aperitive, starter, main course and then dessert with Cuban coffee.
It's not about just turning up, enjoying dinner and leaving either. At Finca Tungasuk, you can also learn the basics of planting, harvesting, weeding, watering, and managing the sustainable farming operation.
A sustainable operation
Keeping Finca Tungasuk sustainable is essential to Alfredo and Annabelle. The whole ethos of the farm is the "pursuit of a sustainable way of living". And if it sounds seamless and self-sufficient, it hasn't always been. There have, in fact, been plenty of obstacles along the way.
Firstly, and almost comically considering their decision to start the farm, Alfredo and Annabelle knew almost nothing about farming. It's a well-known and sincerely mind-boggling source of amusement that initially. They relied on books, the internet (simply googling the answers to their doubts) and harnessing the knowledge of old local farmers in the area who had been tilling the land for decades. Fortunately, the advice from the locals (after the initial mirth) was fundamental. As Alfredo recollects;
"They taught us about the moon's phases and cold fronts, and about fallow periods."
For two foreign novices to come to such a rural part of Cuba with no experience of the almost colossal task; that stood before them is no mean feat. It was only after their continued perseverance that things started to go their way.
Now, they fit in to their surroundings and happily form part of the local culture here. Contributing to the sustainable way of life they so passionately sought.
They've established a symbiotic relationship with the locals, where the economy is based solely on exchanging food amongst themselves. Nowadays, Annabelle and Alfredo happily barter cheeses for broccoli, turkeys for beans or a batch of tomatoes for a bag of fresh mushrooms.
Talking about living in an environmentally friendly way, they don't even own a car. Whenever they need to leave their farm to get to Havana, the neighbours shuttle them back and forth if convenient!
Speaking, thinking and acting like a Cuban
There's a term in Cuba that labels Alfredo and Annabelle perfectly. They're now known to their Cuban friends and neighbours as "una pareja de aplatanados". This term is affectionately given to foreigners who come to Cuba but who speak, think and act like Cubans. They've become "Cubanised".
Even the authorities are on board. Despite being initially suspicious, once they figured out Alfredo genuinely wanted to make the farm work for the benefit of the local area, they became extremely supportive, offering water pumps and pipes for irrigation. As Alfredo recollects;
"I'd find people wandering over the land in the middle of the night, clipboard in hand."
Now they run a successful programme where even volunteers can come and work alongside them. All the time learning about sustainable farming and how best to benefit their immediate community.
Organic and fresh food
Alfredo and Annabelle are passionate about bringing quality organic produce at market prices to the grateful people close to them, and anyone lucky enough to be in Havana would do well to take a day out of the bustle and visit this wonderful project.
The food is organic, fresh and most importantly delicious. Guests can sincerely enjoy first class culinary masterpieces while experiencing the harmonious atmosphere of total relaxation and symbiosis with the land.
What's more, this relationship that visitors can experience with nature here at Finca Tungasuk is nicely tied in with the fact that very close by. There's a beautiful reservoir where tourists are able to bathe in the cool, still waters.
There's really no better way of escaping the generous warmth of the Cuban sun than eating great organic food. And then being refreshed by a dip in the welcoming waters nearby. You can then even work up an appetite for dinner at Finca Tungasuk too!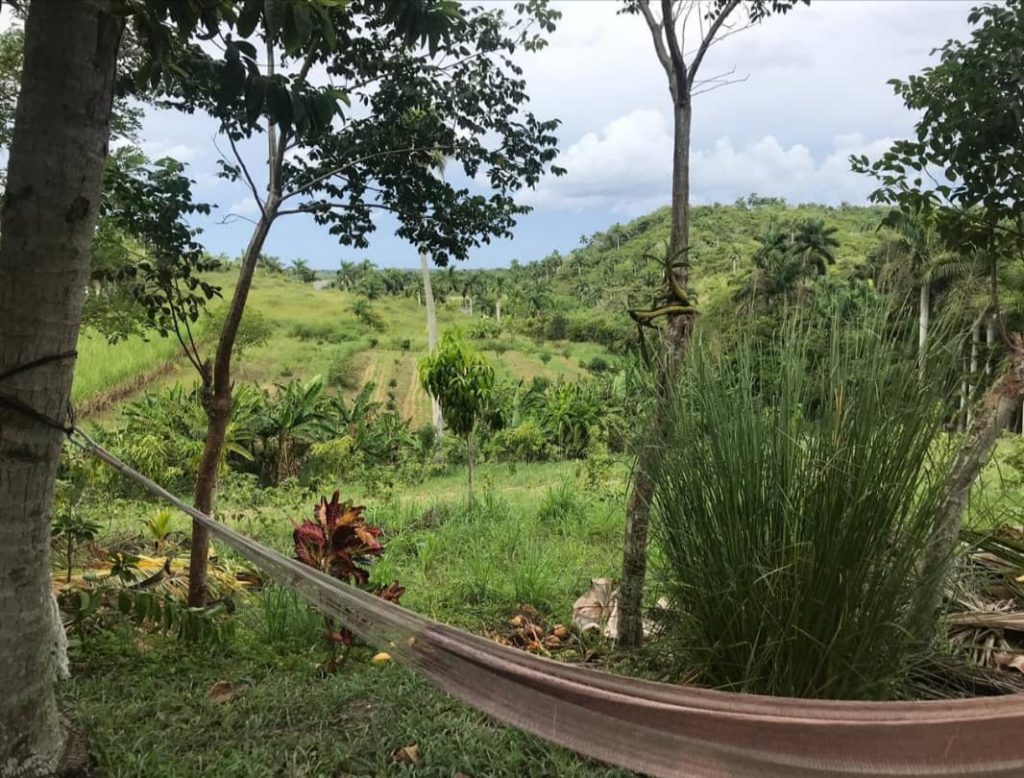 If this article has tempted you to try Finca Tungasuk, we can even help you organise a trip there to enjoy this unique experience for yourself.
Alfredo and Annabelle's journey to get to where they are now has not been ordinary and they readily admit that they're still learning. What is clear however, is that they're glad of every decision they've made, and they wouldn't change a thing. Judging from the quality of the food they produce, and all served at this very special "paladar", neither would I.