Havana, 5 nights / Varadero, 2 nights for a small group.
Any Cuban journey must start in Havana. Her faded beauty is legendary; certainly this is hands down the most winsome city in the Caribbean and one of the top fie scrumptious Latin American honies. Explore in style the classic venues and deluxe experiences of this city, to later relaxed in the blue waters of the beautiful Varadero beach by the end of your journey.
Included
Accommodation.
Private Transfer IN/OUT.
Custom guide tours and Activities.
Restaurant Reservations and entry fees according to the itinerary.
Luxury Accommodation
Note: FOR US CITIZENS, we provide a fully legal itinerary. Checked by our legal team in the USA who are experts in OFAC travel related regulations. Additionally, our guides will school you in Cuba so that the trip is correctly documented should you ever be audited.
Snapshot of your Journey
Day 1: Welcome to Havana
From your VIP arrival at Jose Marti Airport you will be transferred to the city of Havana, you will check in at Hotel Nacional de Cuba. From its privileged location on top of a promontory overlooking Havana's coastline and seawall drive (Malecon), the hotel offers one of the most exciting views of the sea and bustling Vedado section. Later you will enjoy lunch at Ajiaco Café (included); the menu contains such things as "Crema de Malanga, "Ajiaco (a stew made up of various vegetables and roots), Bacalao (codfish), "fricase de pollo" (Chicken fricasse), etc.
The day will continue with a Cigar Factory Tour to learn how cigars are madeand then visit the Rum Museum. Another experience that will take you through the history of another of Cuba's best secrets, the making of rum. In the evening, you will have best seat tickets for the Tropicana show (dinner included).
Day 2: Exploring the city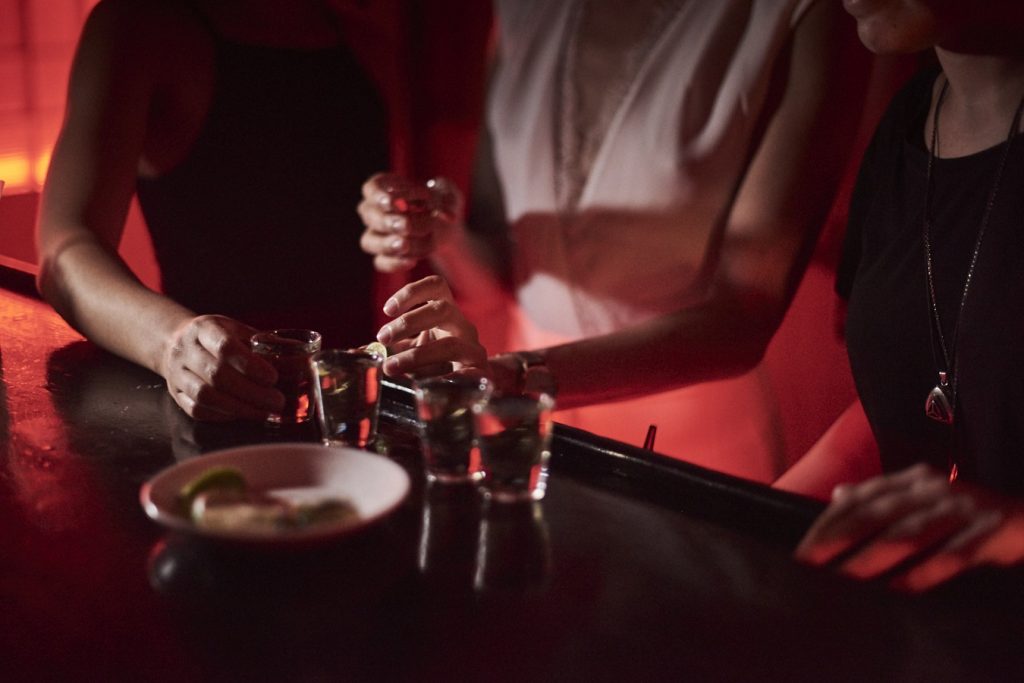 Walk in the footsteps of Havanas colonial past visiting the four key squares of Old Havana, a UNESCO World Heritage site, with our expert guide offring insights into the history and present of the city and the country. Afterwards take lunch at La Dominica (Included). In the afternoon, enjoy the Art Tour of Fabrica de Arte (Cuban Art Factory), one of the most cutting-edge Cuban art projects with your guide. Those going to the Factory will see musicians, painters, and dancers. This is living culture being produced right there and then for the evening, dinner at El Atelier. A place that defines its food style as signature cuisine, an experimental culinary workshop.
Day 3: Panoramic city Tour
Start the morning with a Hemingway tour visiting the Ambos Mundos Hotel in Old Havana, his Finca Vigia in San Francisco de Paula, south of Havana; and, by the end, the Floridita Bar, the cradle of the Daiquiri, the writer's favorite cocktail. The day goes on with lunch at El Tocororo (Included). Continue the day with a Panoramic City Tour of the city in an open top vintage car taking in all the main sites, including the Havana Almendares forest, Cristobal Colon Cemetery, hotels National and Riviera. It lasts 4 hours and can be tailored to your particular requests. Then have the rest of the evening at leisure in Havana.
Day 4: Viñales
Viñales Day Trip will take you West of Havana, to the land where the best Tobacco is grown in the island. You will see the life of a cigar from growing it to drying it, rolling it, and smoking it. This is the in-depth tour of Tobacco from seed to cigar. Walking into the lush countryside, you will visit the tobacco plantations where they still plow with oxen, see the famous drying houses and have a tobacco farmer show you how to roll a cigar. If you fancy, you can also smoke one! Comfortable shoes for walking are advised. Lunch will be included at the local restaurant Cimarrones Place. By the end of the afternoon, you will return to Havana with time to get ready for a stylish dinner at El Floridita in Old Havana.
Day 5: Havana at leisure
Enjoy Havana at leisure and discover on your own the hidden places. Immerse in the city and get to talk with some of their citizens, they are not shy at all. Visit some bars in Vedado neighbourhood and Old Havana too, some of them with lovely terraces to capture breathtaking sunsets while sipping your favorite cocktail . Also, our concierge will give you the best advice on what is going on in this city that never sleeps, so you will make the most of your stay in the Grand Dame of the Caribbean.
Day 6: Varadero
You will leave Havana to go to Varadero via Bellamar Caves, a wonder of nature in the province of Matanzas. Transfer Time is about 2 hrs and 180km. Once you arrive in Varadero, you will check in at Iberostar Bella Vista. This is a family-all-inclusive hotel perfect for having some time at leisure, enjoying its wide range of services and facilities. Star Camp children's entertainment program, all kinds of sports, Star Prestige with premium facilities, water park, shows, theater and live music performances, buffet restaurant with a cooking show, 4 "A la Carte" restaurants, and the restaurant Ranchon Playa, spa & wellness. WiFi is available in the lobby and rooms. Find out more about the contarst between these two Cuban jewels.
Day 7: Seafari to Cayo Blanco
To explore the natural beauty of the turquoise water around Varadero, you will take a day-long Seafari to Cayo Blanco. You will be picked up at the hotel for a trip in a Catamaran from the Marine bound to key "Cayo Blanco." It includes snorkeling (depending on the Sea conditions), some free time upon arrival to the key to enjoying nature; lunch in a "Ranchon" very near to the sea, with a varied menu of sea meals. As well as Open Bar and Entertainer on board and in the Key. Some Snacks on board too.
Day 8: Day at leisure
Enjoy a morning at leisure in Varadero before departure.
Here you are some advice about things to know before a trip to Cuba.
Book with us now at enquiries@cubaprivatetravel.com or make an enquiry here.